Q. I have a two bedroom unit in Sydneys Inner West.  When would it be appropriate to increase the rent and how should I go about it?
A. Firstly is the tenant on a lease or on a month to month or rolling lease?
The best case scenario is if the tenant is on a lease and has approximately 10 weeks until the lease expires.
-    Inspect the property to make sure the tenant is looking after your investment.  If not decide if you want to give them a termination to vacate at the end of the lease.
-    Assess the comparable rentals by checking similar properties available for rent or if you have access to a property database check similar properties leased in the last six months
-    Contact the tenant via email or telephone to advise that the rent will increase by an amount that brings it up to market rent or just below.  Discuss signing a new lease.
-    Arrange to sign a new lease with the tenant which incorporates the rent increase.  You cant force them to sign but it is in everyone's best interests to know how long the tenancy will be.
-    Send a letter giving the tenant 60 days notices of the increase (this must be a letter, an email is not sufficient) and allow 4 days for postage
-    This will mean the rent increase should start just after the lease expires. 
If the tenant is on a rolling lease follow the above procedure however the best time to process a rent increase is when it is easiest to relet the property.  Guess what, not all tenants will stay on when you process an increase in the rent!
Lisa Indge, Founder and Managing Director, Let's Rent
- Do you have a question for one of our experts? Email it to Jennifer.Duke@sterlingpublishing.com.au to see if your question gets published online or in the magazine!

Contact this Blogger Immediately
About the Blogger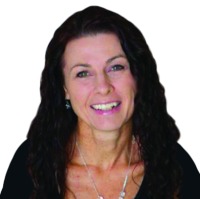 A combination of property and financial experience that spans more than twelve years ensures that Lisa is well equipped to manage your investment.
Lisa has a particular talent for negotiating deals in tricky situations and focuses on achieving great results for every single client. Her patient but decisive manner means she enjoys working with both owners and tenants and is happy to help resolve any issue.
She offers constructive and accurate advice to her clients and always follows up any queries.
As the Managing Director of the business, Lisa also concentrates on business planning and development for the company. She is always looking at industry innovation in order to keep Let's Rent at the forefront of the property management sector.
Top Suburbs
Highest annual price growth - click a suburb below to view full profile data:
latest news