A third big four bank has announced loan rate changes in an attempt to curb investor borrowing activity. 
NAB has become the third major bank to raise interest rates in response to industry concerns surrounding investor lending growth.
The bank will increase variable rates on its interest-only home loans and line of credit facilities by 29 basis points.
Latest News
The historic Brexit referendum last week saw Britain vote to leave the EU – but what does it mean ... More >>

New withholding rules and additional taxes to foreign invest... More >>

Units have seen improved rates over the past 12 months, offe... More >>

Despite being a global top performer for annual house price ... More >>

Australia's regional areas are dominating when it comes to... More >>
In a media statement released yesterday, NAB Broker general manager Steve Kane said the decision was in response to industry concerns about the pace of investor growth and a focus on delivering prudent lending practices into the Australian housing market.
"We operate in a highly regulated market and lenders are making a range of changes to meet their obligations," Mr Kane said.
"We continually review our lending practices and remain committed to maintaining prudent lending standards and fulfilling our regulatory obligations."
Mr Kane said brokers are in a prime position to support customers through these changes and provide them with the advice they require.
NAB's announcement comes after CBA and ANZ raised interest rates for investors, while reducing fixed rates for owner-occupiers.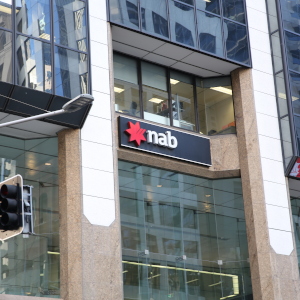 Written by Huntley Mitchell