International share market jitters have meant that Australian commercial property has continued to outperform expectations during the festive period, with 2016 shaping up to be a solid year for one CBD market.
Daniel Wolman, director of Melbourne city sales at Colliers International, said securely tenanted commercial properties in Melbourne's CBD are set to benefit most from nervous investors looking to escape volatile Asian share markets in 2016.
"The Melbourne CBD market in particular is showing no signs of slowing down this year. With the exception of Christmas Day, the phones haven't stopped ringing. Buyers from all over Asia as well as locally are still looking to transact, even in what has traditionally been a quiet period in years gone by," he said.
Latest News
Despite most property investors seeking out wealth and cash flow, a new report has revealed that ove... More >>

A new app promises to help maximise tax returns for Australi... More >>

Another industry commentator has slammed young people who cl... More >>

While house prices in the WA capital have declined for six c... More >>

One capital city has topped the rest for house price growth... More >>
"Uncertainty surrounding a Chinese market slowdown has spooked investors across the region and sent jitters through local markets."
Mr Wolman said that both local and international buyers are now looking to capitalise on the current economic environment of low interest rates, a low Australian dollar and tight supply levels.
"The market is as hot as we have ever seen it and savvy property owners are capitalising on the demand from investors to sell their assets while the Australian dollar is still cheap for offshore buyers and our interest rates remain at an all-time record low," he said.
"Everyone is looking to plant their money in property and secure assets before property values increase any further."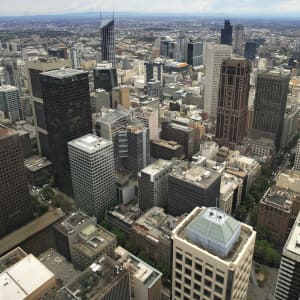 Written by Staff Reporter