One city has dominated a list of Australia's top 10 most expensive suburbs, newly-released figures show.
Sydney's Centennial Park is the most expensive suburb in Australia, with a median house value of $6,295,973, in the year to December 2015, according to CoreLogic RP Data.
Point Piper finished second with a median value of $5,898,542, followed by Darling Point ($5,820,051), Vaucluse ($4,375,781), Bellevue Hill ($4,346,180), Tamarama ($3,762,594), and Dover Heights ($3,594,684).
Latest News
The historic Brexit referendum last week saw Britain vote to leave the EU – but what does it mean ... More >>

New withholding rules and additional taxes to foreign invest... More >>

Units have seen improved rates over the past 12 months, offe... More >>

Despite being a global top performer for annual house price ... More >>

Australia's regional areas are dominating when it comes to... More >>
Peppermint Grove in Perth was the only suburb outside Sydney to rank in the top 10 list for houses, with a median value of $3,564,725.
The top 10 was rounded out by Sydney's Double Bay ($3,323,665) and Whale Beach ($3,307, 451).
The top 10 most expensive suburbs for units were all located in Sydney, with Point Piper ranked number one, with a median value of $2,219,503.
Darling Point was second with a median value of $1,665,104, followed by The Rocks ($1,664,513), Cabarita ($1,515,092), Millers Point ($1,479,816), Cremorne Point ($1,299,864), Huntleys Cove ($1,281,955), Balmain East ($1,252,908), Tamarama ($1,232,265) and North Ryde ($1,222,875).
The data also showed that nationally, a total of 503 suburbs held a median value above $1 million at the end of 2015 – up 31 per cent on the 12 months prior.
"There was a time when housing that cost more than $1 million was seen as exclusive," CoreLogic RP Data research analyst Cameron Kusher said.
"However, with recent increases in home values, suburbs with a typical home value of more than $1 million are becoming more common."
Read more: 
Are property prices really going to drop by 50%? 
Changes to haul property management into 21st century 
'Increasing risk' in property market 
My sink-or-swim investment strategy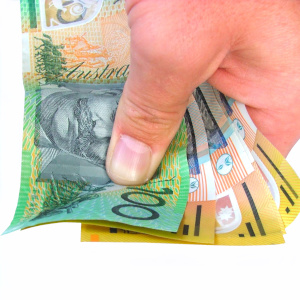 Written by Staff Reporter