New figures show that vacant land prices increased across every state capital city in 2015, with four experiencing double-digit growth.
According to CoreLogic RP Data, the median vacant land price for the combined capitals increased by 4.0 per cent to $265,000 over the 12-month period.
Melbourne experienced the biggest increase of all the capitals – up 23.5 per cent to $265,000. Sydney's median price rose by 20.2 per cent to $410,000, while Hobart saw a 20.0 per cent increase to $150,000.
Latest News
A new report has uncovered the locations most favoured by property investors, including one capital ... More >>

Increased surcharges and taxes to foreign borrowers are coun... More >>

Despite concerns of apartment oversupply in Australia's bi... More >>

One capital city's housing market is "nearing a peak and... More >>

In light of the ongoing housing affordability debate and rec... More >>
Perth's median price grew by 10.7 per cent to $299,000, while Brisbane's rose by 2.9 per cent to $230,000, and Adelaide's rose by 2.5 per cent to $205,000.
CoreLogic RP Data senior analyst Cameron Kusher said the data provides a valuable insight into why housing costs in the capital cities are so high.
"In a market like Sydney, for example, if the typical land cost is $410,000, it is difficult to imagine being able to buy the land and build a home for less than $550,000," he said.
"With housing affordability now back on the national political agenda, it is likely we will see renewed focus on the high cost of developable land in our capital cities. Reforms to reduce the cost of the vacant land would go a long way to improving housing affordability, particularly for new homes.
"Of course, the other alternative is to encourage greater economic development of regional areas, where the cost of housing is significantly lower than it is in the capital cities."
Read more:
'Mum and dad' investors facing settlement risk
WA's oversupply only temporary
How I'll retire on $200,000 a year
Overcoming set backs in your property investment journey
Top 3 avoidable investment expenses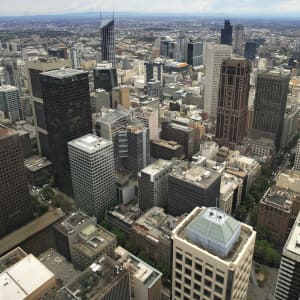 Written by Staff Reporter