New figures demonstrate that while weekly rents have increased, national vacancies appear slightly above the common seasonal trend for this time of year.
SQM Research managing director Louis Christopher said that both Darwin and Perth have continued to record alarming numbers of vacancies, particularly considering the vacancies recorded at this time last year.
"However, year-on-year vacancies are still edging up for the country and we think this will still be the trend going forward," he said.
Latest News
The historic Brexit referendum last week saw Britain vote to leave the EU – but what does it mean ... More >>

New withholding rules and additional taxes to foreign invest... More >>

Units have seen improved rates over the past 12 months, offe... More >>

Despite being a global top performer for annual house price ... More >>

Australia's regional areas are dominating when it comes to... More >>
"The cities and townships most exposed to the commodities downturn are causing this yearly rise."
Perth saw the biggest rise in vacancy, jumping from 2.6 per cent in February 2015 to 3.9 per cent in February 2016.
In Darwin the vacancy climbed from 3.2 per cent to 3.6 per cent over the same period.
Brisbane's vacancy rose from 2.2 per cent to 2.5 per cent.
In Melbourne, the vacancy rate fell from 2.3 per cent to 2.0 per cent.
Adelaide's vacancies rose from 1.5 per cent to 1.9 per cent.
In Sydney, vacancies dipped from 1.7 per cent to 1.6 per cent.
Canberra's vacancy rate fell from 1.6 per cent to 1.3 per cent.
Hobart has the tightest rental market in the country; vacancies fell from 1.3 per cent to 0.9 per cent.
Nationally, the vacancy rate rose from 2.2 per cent to 2.3 per cent.
Mr Christopher noted that Melbourne, Hobart and Canberra recorded downward trends in vacancy that resulted in upward pressure in asking rents.
Sydney remained the most expensive city year-on-year with houses up 3.9 per cent to a median of $714 and units up 5.1 per cent to $500.
In Darwin houses fell 10.3 per cent to $567 and units fell 11.2 per cent to $456.
Canberra houses rose 10.9 per cent to $534 and units climbed 2.9 per cent to $391.
In Melbourne houses dropped 0.1 per cent to $477 and units jumped 4.3 per cent to $373.
Perth houses fell 1.5 per cent to $466 and units dipped 9.1 per cent to $376.
In Brisbane houses dropped 0.2 per cent to $448 and units rose 2.1 per cent to $371.
Adelaide houses rose 0.4 per cent to $370 and units climbed 3.5 per cent to $287.
In Hobart houses jumped 4.1 per cent to $337 and units rose 2.4 per cent to $287.
Across the country, houses rose 1.7 per cent to $420 and units remained unchanged at $341.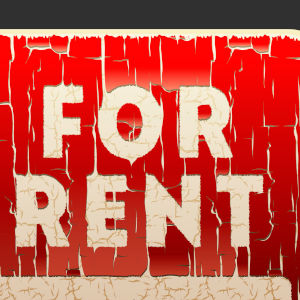 Written by Staff Reporter