Sam Saggers, Is housing becoming too expensive in Australia?
Download Video: MP4,
Sam Saggers, Positive Real Estate, Is housing becoming too expensive in Australia?
Australia today has a small workforce, it has a small population, it has a large land mass and actually a high cost of labour and a high cost to build property. So people often say to me, "Are we in a property bubble because housing is so expensive?". If you look at any urbanised country around the world particularly it's driven by affordable labour forces - cheap labour essentially. Cheap labour can deliver less expensive house prices. Today house prices in Australia are as affordable as they have been in years. In fact wages have kept up with house price growth. Today the average 24 year old person out in Sydney is making well in excess of $60 000. When I was 24, some 20 years ago, I was making $24 000. So wages have grown, house prices have grown. There's absolutely no bubble. Don't believe the fear paralysis out in the market. Get out there and go shopping and buy your dream property.
Listen to other instalments of The Smart Property Investment Show:

Episode 52:
Will property prices fall? When? And by how much? What investors need to know
Episode 51:
SPECIAL EPISODE: SPI team reveals all the financial details of its portfolio
Episode 50:
8 properties by 25: Former housing commission kid reveals how he changed his life and created wealth
Episode 49:
How to build a sophisticated multi-property portfolio
Episode 48:
'From just $2,000 in my pocket to 6 properties'
Episode 47:
The SPI Show answers more listener questions: Special episode
Episode 46:
4 properties by 24 – how to build a portfolio without sacrificing fun, travel or food
Episode 45:
Special guest Mark Bouris on what really makes property prices rise and when to invest
Episode 44:
'11 properties by 31, now I'm stuck: What's next?'
Episode 43:
22 properties by 30: Can Generation Ys build massive portfolios?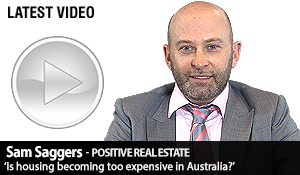 Written by

Staff Reporter