Todd Polke, How to identify a property hotspot
{{youtube id="MvH-wkmhtjM"}}
Download Video: MP4,
Todd Polke, Research Director at Positive Real Estate, How to identify a property hotspot
When finding a hotspot in the market, you've got to understand that what you're looking for is actually the exact same factors as what provide an amazing, fundamental long term investment as well. So here are the key things we've got to focus on looking at: What's the infrastructure going into the local area? Who are the market movers? So when someone like Bunnings or Woolworths or Lenley's go into an area they've done a significant amount of research to decide that that's where they actually want to put a piece of infrastructure, which is going to add a lot of value to that local economy. It's almost a bit of a self fulfilling prophecy. So infrastructure, the market movers, what's the populations growth? The level of supply and demand factors, and the level of future release of potential development sites that are going to come onto the market in the future. Because you always want to have that constrained, underlying supply and demand in balance.
Listen to other instalments of The Smart Property Investment Show:

Episode 71:
How this investor complements each property and balances his portfolio
Episode 70:
Special episode: buyer's agent answers more listener questions
Episode 69:
Are you a 'lazy' investor? Consider the benefits to working with a financial team
Episode 68:
Special episode: audience discussion live from the Property Buyer Expo
Episode 67:
Don't get 'caught up in the now': an expert reveals his tips for success
Episode 66:
Wealth distribution: how should you manage your money?
Episode 65:
Real estate agents: what separates the good from the bad?
Episode 64:
How this investor learned from a property blunder
Episode 63:
Q&A session: the SPI team answers your questions
Episode 62:
Property procrastination: the importance of finding help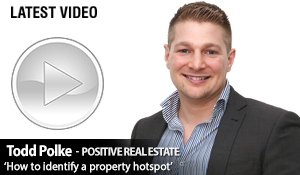 Written by

Staff Reporter