Damian Collins, Managing Director at Momentum Wealth
{{youtube id="kmrIuUhsk7Q?list=PLZWLiY_OqG3NVFkLd9O_jexF9TKb0NWXd"}}
Only a small proportion of property investors end up building multi-property portfolios, so what is holding a majority of investors back?
One of the biggest mistakes we often see with investors who are trying to grow their portfolio quickly is that they focus on yield. Now yield's obviously very important, it helps the service and a lot of people start to hit that servicing wall when they get to the second or third properties. But why yield is very important, if you chase a dud property that's not going to grow in value for you then while you might be getting a slightly better yield, if it doesn't grow in value then you're not going to be able to generate that additional equity. So the better thing to do is look at the existing property portfolio that you've got and figure out ways to get better yields from that rather than chasing a high rental yield location in what might be a substandard growth area. In terms of other mistakes that investors make, some of them actually give up. They actually find that "Well, I've got a couple of properties, I've hit the wall". And they even sometimes end up thinking about selling some. So really property is a long term journey. While everyone wants to get rich quickly, you've really got to focus that it is a long term journey. Be prepared sometimes to sit for a couple of years if you can't get into the market but ultimately if you buy the right properties, in the right locations, you get the right tenants, you're going to do well and make a lot of money over the long term.
Listen to other instalments of The Smart Property Investment Show:

Episode 52:
Will property prices fall? When? And by how much? What investors need to know
Episode 51:
SPECIAL EPISODE: SPI team reveals all the financial details of its portfolio
Episode 50:
8 properties by 25: Former housing commission kid reveals how he changed his life and created wealth
Episode 49:
How to build a sophisticated multi-property portfolio
Episode 48:
'From just $2,000 in my pocket to 6 properties'
Episode 47:
The SPI Show answers more listener questions: Special episode
Episode 46:
4 properties by 24 – how to build a portfolio without sacrificing fun, travel or food
Episode 45:
Special guest Mark Bouris on what really makes property prices rise and when to invest
Episode 44:
'11 properties by 31, now I'm stuck: What's next?'
Episode 43:
22 properties by 30: Can Generation Ys build massive portfolios?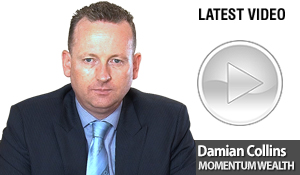 Written by

Staff Reporter