Lisa Indge, Managing director, Let's Rent, What to do if your tenant is in arrears
{{youtube id="dyfvJQ2P4jU?list=PLZWLiY_OqG3NVFkLd9O_jexF9TKb0NWXd"}}
So your tenant is in arrears again. What do you do? Well the first thing I would say is don't accept it, it's not acceptable to have a tenant who pays late frequently. Once or twice, maybe you can forgive but only if there's an appropriate reason for that. In New South Wales, we had legislation updated in 2010 and I was very pleased to see a clause that enabled us to take a tenant to tribunal on the basis of frequent late payment. So I really think that you should instruct your property manager to use this clause to enforce rent to be paid on time. It's also a really great idea to have an agency who direct debits the tenant their rent each month or each fortnight because that means you're establishing a situation where the money should be there. The tenant should be expected to have that money removed from that account on the day that the rent is due and sometimes even the day before. So don't put up with tenants in arrears, take action and I can assure you they will come into line but you do have to put pressure on.
Listen to other instalments of The Smart Property Investment Show:

Episode 52:
Will property prices fall? When? And by how much? What investors need to know
Episode 51:
SPECIAL EPISODE: SPI team reveals all the financial details of its portfolio
Episode 50:
8 properties by 25: Former housing commission kid reveals how he changed his life and created wealth
Episode 49:
How to build a sophisticated multi-property portfolio
Episode 48:
'From just $2,000 in my pocket to 6 properties'
Episode 47:
The SPI Show answers more listener questions: Special episode
Episode 46:
4 properties by 24 – how to build a portfolio without sacrificing fun, travel or food
Episode 45:
Special guest Mark Bouris on what really makes property prices rise and when to invest
Episode 44:
'11 properties by 31, now I'm stuck: What's next?'
Episode 43:
22 properties by 30: Can Generation Ys build massive portfolios?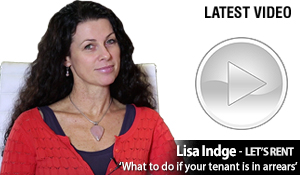 Written by

Staff Reporter