Ben Kingsley, Director, Empower Wealth
{{youtube id="iaB3vnEA8j4?list=PLZWLiY_OqG3NVFkLd9O_jexF9TKb0NWXd"}}
Negative gearing is an important part of how you invest in property for those people who may be on good incomes. How it works is simple; you basically have out goings, which is the interest and the holding costs of the property, are exceeding the income, the rent that you're receiving. So for investors who are looking to use negative gearing, it's a great way to get into the market, minimize the tax that you're currently paying through your PAYG or through your business. Over time that asset's going to grow in value and as that asset grows, so does the rental income. So that negatively geared property in the early stages, with the capital value appreciating, also with the increases in the rent, will turn positively geared and give you a wonderful passive income for life.
Listen to other instalments of The Smart Property Investment Show:

Episode 70:
Special episode: buyer's agent answers more listener questions
Episode 69:
Are you a 'lazy' investor? Consider the benefits to working with a financial team
Episode 68:
Special episode: audience discussion live from the Property Buyer Expo
Episode 67:
Don't get 'caught up in the now': an expert reveals his tips for success
Episode 66:
Wealth distribution: how should you manage your money?
Episode 65:
Real estate agents: what separates the good from the bad?
Episode 64:
How this investor learned from a property blunder
Episode 63:
Q&A session: the SPI team answers your questions
Episode 62:
Property procrastination: the importance of finding help
Episode 61:
The ins and outs of strata: what buyers should consider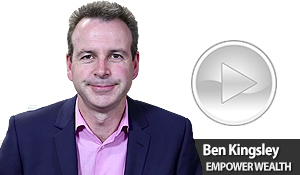 Written by

Staff Reporter