Sam Saggers, CEO, Positive Real Estate
{{youtube id="sjDI-3OUrg4"}}
Buying site unseen isn't as scary as it used to be. There are so many ways you can look at a real estate from afar by just simply using Google Earth to have a look around the neighbourhood, using research data bases to work out what the property sold for or what's it's likely to fetch in future value as well. So you can do lots and lots of research when it comes to understanding property and looking at it site unseen. It's what other people do now in the real estate market, it's a very competitive market at times so you need to learn some skills around what research you need to do when buying unseen. And for me he big ones are; always look on google earth around the area - make sure that you're buying in a nice neighbourhood, research the demographics of the area - it's always good to understand what incomes are typically in that area. And you can do that simply by using the internet, and if you can, get your hands on an RP Data report which will show you what the property last sold for and what is typically selling in the area. With that you can pretty much get the confidence to buy site unseen.
Listen to other instalments of The Smart Property Investment Show:

Episode 52:
Will property prices fall? When? And by how much? What investors need to know
Episode 51:
SPECIAL EPISODE: SPI team reveals all the financial details of its portfolio
Episode 50:
8 properties by 25: Former housing commission kid reveals how he changed his life and created wealth
Episode 49:
How to build a sophisticated multi-property portfolio
Episode 48:
'From just $2,000 in my pocket to 6 properties'
Episode 47:
The SPI Show answers more listener questions: Special episode
Episode 46:
4 properties by 24 – how to build a portfolio without sacrificing fun, travel or food
Episode 45:
Special guest Mark Bouris on what really makes property prices rise and when to invest
Episode 44:
'11 properties by 31, now I'm stuck: What's next?'
Episode 43:
22 properties by 30: Can Generation Ys build massive portfolios?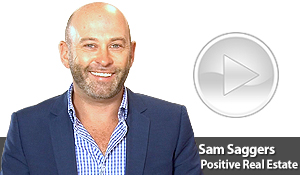 Written by

Staff Reporter