Helen Collier-Kogtevs, director, Real Wealth Australia
{{youtube id="p4a-q69JtU4"}}
When it comes to creating positive cash flow, well you know what? A great strategy is student accommodation. Now I don't mean specifically built, tailor made student accommodation, I'm talking about a house near a university where you can rent out each room to students specifically. So four bedrooms, four students, four lots of rent. But here's the exciting part. What you could do is actually add a vending machine into that property. Obviously you'd provide internet because students need it for their studies but that vending machine? Well I now investors that make more money out of that vending machine than they do the rent because what don't students like doing? Cooking. So if you're looking for some smart and out of the box ways to to create cash flow, have a look at houses around universities where you can put students in, put in some broadband or some internet, maybe throw in a cleaner to make sure that your property is well maintained and a vending machine and watch the cash flow.
Listen to other instalments of The Smart Property Investment Show:

Episode 52:
Will property prices fall? When? And by how much? What investors need to know
Episode 51:
SPECIAL EPISODE: SPI team reveals all the financial details of its portfolio
Episode 50:
8 properties by 25: Former housing commission kid reveals how he changed his life and created wealth
Episode 49:
How to build a sophisticated multi-property portfolio
Episode 48:
'From just $2,000 in my pocket to 6 properties'
Episode 47:
The SPI Show answers more listener questions: Special episode
Episode 46:
4 properties by 24 – how to build a portfolio without sacrificing fun, travel or food
Episode 45:
Special guest Mark Bouris on what really makes property prices rise and when to invest
Episode 44:
'11 properties by 31, now I'm stuck: What's next?'
Episode 43:
22 properties by 30: Can Generation Ys build massive portfolios?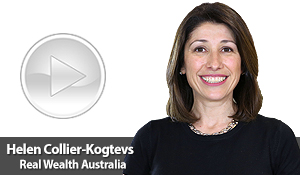 Written by

Staff Reporter