Simon Pressley, Propertyology
{{youtube id="_OcCfg5N_N4"}}
Risks associated with buying into apartment markets - there's really no greater risk in apartment buying than there is detached dwellings or houses. There can be good areas for investing in apartments and good areas for investing in houses. What's important, I think, for locations where there's a lot of apartments is just to be mindful of the zoning in that area. Look up at the sky and see how many stories they can go up to. It's possible to have an over supplied apartment market, either at the time of investing or in the near term, but the same thing can occur when you're investing in houses as well if you're getting too far out of town and you're getting into green field locations. So avoiding over supply is important. If you're going to invest in apartments the specific complex is worth considering as well. We particularly avoid large complexes with anymore than about 20 - 30 apartments in that on complex, and we look for low maintenance complexes. So try to avoid things such as swimming pools, lots of lifts, etc. because these become big capital expenditure items.
Listen to other instalments of The Smart Property Investment Show:

Episode 52:
Will property prices fall? When? And by how much? What investors need to know
Episode 51:
SPECIAL EPISODE: SPI team reveals all the financial details of its portfolio
Episode 50:
8 properties by 25: Former housing commission kid reveals how he changed his life and created wealth
Episode 49:
How to build a sophisticated multi-property portfolio
Episode 48:
'From just $2,000 in my pocket to 6 properties'
Episode 47:
The SPI Show answers more listener questions: Special episode
Episode 46:
4 properties by 24 – how to build a portfolio without sacrificing fun, travel or food
Episode 45:
Special guest Mark Bouris on what really makes property prices rise and when to invest
Episode 44:
'11 properties by 31, now I'm stuck: What's next?'
Episode 43:
22 properties by 30: Can Generation Ys build massive portfolios?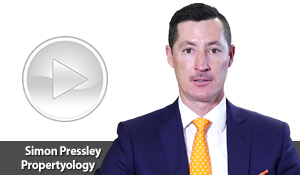 Written by

Staff Reporter