Q. I'm looking to buy my first investment property to rent out and I've never looked at property much before. I recently got my heart set on the Hunter region but I've been told to do my due diligence on the area before I buy. What does this entail?
A. Find the median price of property in the many LGAs that are in the Hunter region. Look for affordability and intra regional price trends, then research sales volumes and historical data. High rampant growth as opposed to long-term past growth may mean the market cannot sustain more, so consider limited past growth as a positive.
You need to examine the market sentiment; see what the majority of locals and investors are purchasing and the ratio between the two, days on the market and auction rates, research vacancy rates; look for a tightening of supply and high demand. Examine market synergies -people, habits and places that influence the area.
Understand residential development supply trends, building approvals and historical or future activity of property companies as they can rapidly change a market's landscape.
Note market movers such as industry employment, economic activity, infrastructure spending and transport nodes. Consider new activity that may come from new sectors. Monitoring the media can be helpful with this, so set up online alerts on all above activity. 
You also need to be asking the right questions of the area, such as what the transport plans are and finding the major employers. Whether or not they're likely to change the size of their workforce is just one of a number of factors that can directly impact on you.
Sam Saggers, CEO, Positive Real Estate
- Do you have a question for one of our experts? Email: [email protected]

About the Blogger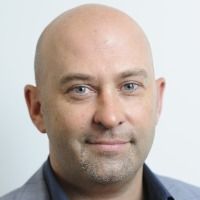 Sam Saggers is the CEO of Positive Real Estate, one of Australia's leading property investment and educational companies and highly sought-after buyers agencies. As a licensed real estate agent in every state of Australia, Sam's passion is assisting people to invest successfully in the Australian property market. He has personally brokered over 1,600 property deals in his fifteen-year career and has helped to educate more than 5,000 people in real estate principles through Positive Real Estate. Sam is the co-author of Think and Grow Rich In Property by Stuart Zadel and How to be in Debt for Millions and Be Happy About itand is currently in the process of writing another book on investing in property in Australia. Sam Saggers is also a keynote speaker on real estate and has recently founded the Property Wholesales Co-operative.
Top Suburbs
Highest annual price growth - click a suburb below to view full profile data:
latest news