What do you think of a dual-dwelling house or apartment that is not allowed to be sold under two different strata titles in the future?  Will it affect my selling market and will it diminish my capital growth? 
There are several things to consider here, the primary being your exit plan on this property. Often, you are limiting your buyer market when it comes time to sell down your portfolio, if that is your strategy, as this will most likely appeal to investors only, and may also be limited by the fact that there may be lenders that will reduce the loan-to-value ratio (LVR) because it is a dual income property.
There can be further complications if the secondary dwelling is not council approved.
In these situations, you must always look at the worst case scenario. If you are still happy to proceed, it may make sense to add this property in your portfolio, so long as you are not paying an absolute premium for it to begin with just because it has two income streams attached to it.
Capital growth is more a product of the fundamentals of the area – rather than directly related to the property-type – and what surety there is of upward pressure in terms of growth because of this.
Generally, in an investor driven area, the dual income properties do perform well.
Victor Kumar, director, Right Property Group
About the Blogger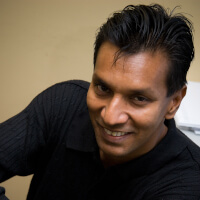 Nearly 15 years ago Victor and his wife came to Australia from Fiji with just $4,500 in their pockets. They worked hard as radiographers but realised this was not the way to prosperity. Victor embarked on a process of building wealth through property. He has amassed a substantial property portfolio, and is still actively buying and renovating property. His recommendations are based on what works in today's market, not what used to be effective a year or more ago.
Victor's experience, finance background, and financial planning qualifications mean he is well equipped to negotiate with banks – helping them find ways to say "Yes". He has also invested significant time and money in learning from other property investment experts and knows how to make a portfolio work.
Of course, Victor has made a few mistakes along the way but these have made him wiser – and he'll let you learn from his mistakes so you don't need to make them. His goal is to help you achieve your financial goals by sharing his extensive knowledge about financial structures and investment property.
Victor is now sought after as a keynote speaker at several property investment seminars and is acknowledged by his peers as an expert in the industry.
Top Suburbs
Highest annual price growth - click a suburb below to view full profile data: