My property manager recently told me that my tenant has found dark-coloured mould in the kitchen, and has asked for it to be fixed. Is this my responsibility, or has the tenant been negligent?
The first step is to take action immediately and resolve the issue as quickly as possible. When matters relating to mould go to tribunal, and are assessed as the landlord's responsibility, it is likely the tenant would be awarded rent relief and moving vosts if the mould is severe and goes untreated.
Mould can be a health issue and, as such, requires urgent attention.
Dark mould is most likely the result of moisture in the wall, perhaps due to a leaking pipe or some form of water penetration if it is an exteriro wall. Some moulds can be caused by poor ventilation and this is the tenant's responsibility. As a matter of caution, your property manager should provide ventilation guidelines to the tenant and request that they implement these immediately if they have not done so previously. A specialist can be engaged to determine the cause, however some other steps should be taken first.
Report the matter to strata and ask if any other units have reported a similar problem.
If so, they may have commenced investigations and have some clues as to the cause. Strata would be responsible for arranging for the mould to be professionally cleaned of the walls if it is their issue.
Most importantly, work towards rectification quickly through a process of elimination and investigation.
Lisa Indge, managing director, Let's Rent
Contact this Blogger Immediately
About the Blogger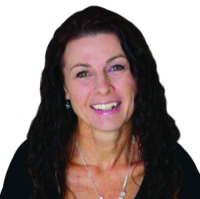 A combination of property and financial experience that spans more than twelve years ensures that Lisa is well equipped to manage your investment.
Lisa has a particular talent for negotiating deals in tricky situations and focuses on achieving great results for every single client. Her patient but decisive manner means she enjoys working with both owners and tenants and is happy to help resolve any issue.
She offers constructive and accurate advice to her clients and always follows up any queries.
As the Managing Director of the business, Lisa also concentrates on business planning and development for the company. She is always looking at industry innovation in order to keep Let's Rent at the forefront of the property management sector.
Top Suburbs
Highest annual price growth - click a suburb below to view full profile data: