Q. I'm purchasing a new house to rent out and I need to find the best property manager to take care of my house and tenants. What signs should I keep an eye out for to indicate a dodgy property manager?
A.The first trick I always use when I'm looking to select a property manager in the area is to ask whether they are specialists in their field, or if they are part of a broader real estate agency business. That way, I know their business doesn't rely on commission for sales; it relies on being the best property managers they can be. So they focus on specialising in that space.
The second thing I do is contact the state agency association body, such as the relevant Real Estate Institute, and I ask who has won the awards for best property manager in the area where I've got my property. I ask for the winner and the runners up for the past two years. That gives me a good list from which to start refining my search. If their business is solely reliant on property management and I know they've been going for a good period of time, I know that it's not going to be a second-rate part of their business.
I also want to know what sort of tenant they think the property would attract, and whether they'll be low maintenance or high maintenance. I want them to be realistic with me; I don't want them to over quote how much rent I'm going to get.
Ben Kingsley, founding director, Empower Wealth
Contact this Blogger Immediately
About the Blogger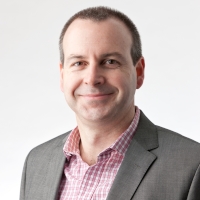 Ben Kingsley is the Founding Director of Empower Wealth and Chair of Property Professionals of Australia (PIPA). A qualified Property Investment Advisor (QPIA), Ben is a Licensed Real Estate Agent in (VIC), (NSW) & (QLD), a Licensed Finance Advisor, holds an Associate Diploma of Business and has become one of Australia's leading experts in residential property investing.
Ben is a regular media contributor and keynote speaker featuring at the Home Buyer and Property Investor Expo and CPA development sessions around the country. He appears regularly as a panellist and commentator on Sky Business News 'Your Money, Your Call' and Melbourne Property TV. Ben also provides content many of Australia's leading Property and Money magazines and online news providers.
Top Suburbs
Highest annual price growth - click a suburb below to view full profile data: