Q. The properties I currently own (three units, one house) are positively geared. I want to add a luxury property to my portfolio. How can I work out how this will affect my overall strategy?
A. Often investors decide they would like to add a property to their portfolio from which they obtain lifestyle benefits, such as a holiday apartment, or high-end city property. It can be easy to justify, and so many end up owning a property that fails to perform, sometimes affecting their entire portfolio.
Such properties generally exist in popular holiday areas and come with owner incentives, for example a tax-free holiday to inspect, but such benefits mask poor performance.
Luxury properties generally experience high vacancy rates, high expenses and, if in a popular area, oversupply. Ig the resort venture fails they can be difficult to sell. If the property is not part of a resort but for standard letting, they have lower yields, often below three per cent, which means the investor must pay to make up the shortfall.
You probably can't take that tax-free holiday anyway – if a holiday figures in the trip, the deduction won't be allowed by the ATO.
Keep buying properties that can quickly become positive. Once that portfolio is large enough you will not only be able to holiday wherever you want, you will build enough wealth to choose any property you'd like by the time you get to retirement.
Margaret Lomas, founder, Destiny Financial
About the Blogger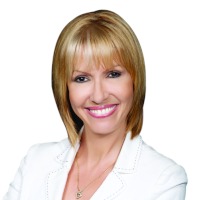 Margaret Lomas is the Host of two weekly property investment shows on Sky News Business Channel 602; 'Your Money Your Call' and 'Property Success with Margaret Lomas' which she creates and produces. Margaret regularly travels Australia summing up the potential of the investing landscape for her popular 'Town Spotlight' where she explores the hotspots property investors need to know about. Margaret is the best-selling author of 6 Property Investment books, including titles such as 'How to Create an Income for Life' and '20 Must Ask Questions® for Every Property Investor.' She has just released 'Investing in the Right Property Now!', a book packed with the latest investing guidelines.
In addition to being the Founder and Director of Destiny Financial Solutions, a company which has assisted Property Investors across Australia through mentor support and education for more than 15 years, Margaret is the past chair and current board member of the Property Investment Professionals of Australia (PIPA). Margaret is a past Telstra NSW Business Woman of the Year and Westpac Business Owner of the Year, and her company was a recipient of the Australian Business Award for Best Value.
Margaret is a qualified financial adviser and investment property adviser; she is Senior Associate with FINSIA - the Financial Services Institute of Australasia - and regularly presents seminars around Australia to new and experienced property investors.
Top Suburbs
Highest annual price growth - click a suburb below to view full profile data: