Q. I have $55,000 for my first investment property and I'm looking at an interest-only loan with an offset account attached. Would it be better to go through one of the big banks or a smaller lender?
A. It really depends on the situation, but generally speaking, if the investor has a $55,000 deposit, they're likely to need a 90 per cent loan. By the time you put in the 10 per cent deposit plus the stamp duty, it would be in mortgage insurance territory.
The bigger lenders have what they call delegated underwriting authority (DUA). This means the lender can make decisions on behalf of the mortgage insurance company, all the way up to 90 per cent. If you want to borrow more than 90 per cent, they will email it to the insurer for approval. But that only applies to the bigger banks; the smaller banks don't have anything like that, and they will have to go to the mortgage insurance company.
These days, the mortgage insurance companies are tightening up on approvals. So what I'm saying is that a first time investor, who probably doesn't have a lot of assets behind them or a strong profile, will have a better chance if the mortgage stays within the bank than going to a mortgage insurance company.
The vital clue is that you've only got $55,000, so you'll probably have to borrow more than 80 per cent. And if you're in mortgage insurance territory, the big banks are better because they've got delegated authority from the insurer to make decisions on their behalf, whereas the small players don't have that luxury.
Philippe Brach, CEO, Multifocus Properties & Finance
About the Blogger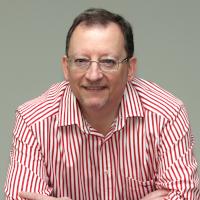 Multifocus Properties & Finance was established in 2005 with the aim of mentoring investors to create wealth and invest in their future by building an investment property portfolio.
The company is led by Philippe Brach who has over 25 years experience in the international corporate world specializing in finance, accounting and investment. He is a fully qualified and extremely experienced real estate agent, concentrating his attention solely on investment opportunities around Australia. In addition he is a highly regarded mortgage broker, being accredited with around 35 different lenders.
Top Suburbs
Highest annual price growth - click a suburb below to view full profile data: