Q. I am looking at getting into a joint venture with a friend. We both have $35,000 to play with. Is doing this together the best idea?
A. In real estate it is common practice to join together with a friend or family member or money partner to instigate buying property. Joint ventures typically arise as a result of combining the following elements:
1. The investor does not have enough deposit to put into a deal, or does not have the income to support a loan from a lender
2. The investor does not have either the time or the knowledge to structure the investment opportunity
3. The investor wishes to transact a more complex property investment and requires one or more investment partners
In each situation a joint venture is always different, as no two people or two opportunities are identical. I have found that there are some crucial things to keep in mind before leaping in, and common mistakes include:
1. No clear goal
2. No decision and action taking process
3. No legal documentation
4. No exit strategy
5. Failure to understand the ongoing cost of being tied together
6. Incorrect structures
Remember, if you buy a property together you may reduce your capacity to buy again on your own, as it will assume all the debt of your acquisition but on half the income.
Make sure you have the right structures in place, and be very rigid with these, especially if friendships are involved.
Sam Saggers, CEO, Positive Real Estate
About the Blogger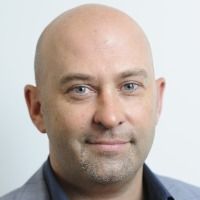 Sam Saggers is the CEO of Positive Real Estate, one of Australia's leading property investment and educational companies and highly sought-after buyers agencies. As a licensed real estate agent in every state of Australia, Sam's passion is assisting people to invest successfully in the Australian property market. He has personally brokered over 1,600 property deals in his fifteen-year career and has helped to educate more than 5,000 people in real estate principles through Positive Real Estate. Sam is the co-author of Think and Grow Rich In Property by Stuart Zadel and How to be in Debt for Millions and Be Happy About itand is currently in the process of writing another book on investing in property in Australia. Sam Saggers is also a keynote speaker on real estate and has recently founded the Property Wholesales Co-operative.
Top Suburbs
Highest annual price growth - click a suburb below to view full profile data: