Q. I have read various media reports about Australian property prices booming and first-time buyers being priced out of the market. It's hard to judge is this is accurate because the value of money changes over time. Do you think property in Australia is now out of reach of the average investor?

A.Australia today has a small workforce. It has a small population. It has a large land mass. And we have a high cost of labour and a high cost to build property.
So people often ask me 'Are we in a property bubble because housing is so expensive?'
Developed countries with seeminly lower house prices than Australia also have comparatively low minimum wages - like the US, for example. Cheaper labour, more affordable labour, can deliver less expensive house prices.
But today, house prices in Australia are as affordable as they have been in years. In fact, wages have kept up with house price growth.
Today, the averafe 24 year-old person out in Sydney is making well in excess of $60,000. When I was 24, some 20 years ago, I was making around $24,000. So wages have grown and house prices have grown.
There is absolutely no bubble. Don't believe the fear and paralysis out there in the market. Get out there and go shopping and buy your dream property.
Sam Saggers, CEO, Positive Real Estate 
About the Blogger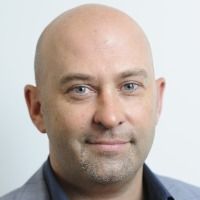 Sam Saggers is the CEO of Positive Real Estate, one of Australia's leading property investment and educational companies and highly sought-after buyers agencies. As a licensed real estate agent in every state of Australia, Sam's passion is assisting people to invest successfully in the Australian property market. He has personally brokered over 1,600 property deals in his fifteen-year career and has helped to educate more than 5,000 people in real estate principles through Positive Real Estate. Sam is the co-author of Think and Grow Rich In Property by Stuart Zadel and How to be in Debt for Millions and Be Happy About itand is currently in the process of writing another book on investing in property in Australia. Sam Saggers is also a keynote speaker on real estate and has recently founded the Property Wholesales Co-operative.
Top Suburbs
Highest annual price growth - click a suburb below to view full profile data: