Q. I recently read an article in Smart Property Investment about how following infrastructure projects can assist you in finding the next hotspot or growth location (June, 2014, p14) and I'm looking to get a second opinion as it seems like a hotly contested issue. Can infrastructure actually drive longer-term capital growth?
A.There are a few market drivers for capital growth and infrastructure is certainly one of them.
New infrastructure can do wonders for an area. In fact, it can drive rental returns up or even provide a sense of capital growth in the area. On top of that, once the infrastructure is built, more people can live in the area and there's going to be a change in housing demand which will in turn affect the supply of housing.
Transport and infrastructure are huge drivers in the property market. A new medical precinct, university precinct or school are probably the biggest influencers. In fact, the middle class love living near schools. Family-orientated couples and young families are always trying to live near good education facilities and get their kids into good schools. So if you're looking for infrastructure, make sure schools are on your radar – people really do fight for it, and that drives demand and house price value.
Sam Saggers, CEO, Positive Real Estate

About the Blogger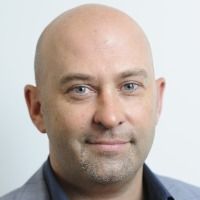 Sam Saggers is the CEO of Positive Real Estate, one of Australia's leading property investment and educational companies and highly sought-after buyers agencies. As a licensed real estate agent in every state of Australia, Sam's passion is assisting people to invest successfully in the Australian property market. He has personally brokered over 1,600 property deals in his fifteen-year career and has helped to educate more than 5,000 people in real estate principles through Positive Real Estate. Sam is the co-author of Think and Grow Rich In Property by Stuart Zadel and How to be in Debt for Millions and Be Happy About itand is currently in the process of writing another book on investing in property in Australia. Sam Saggers is also a keynote speaker on real estate and has recently founded the Property Wholesales Co-operative.
Top Suburbs
Highest annual price growth - click a suburb below to view full profile data: