As an ambitious young investor, Billy set out to build his fortune through property. But just as he was getting started, he ran into a roadblock that most people would never see coming.
Billy was not naïve about the complexities of property investment. He had studied the market and developed a solid strategy. He had a healthy deposit and a previous purchase under his belt. What he could not plan for was a previous default – of just $108, less than dinner at a high-end restaurant – almost preventing him from achieving his property goals.
A rocky start
Billy is no stranger to overcoming adversity. Having come to Australia as a student, he landed a successful job as an engineer in the oil and gas industry in PerthPerth, TAS Perth, WA. By 2006, he was keen to invest his capital but was sceptical of property as an investment tool.
"At the time, Perth was in a big upturn and property price growth was pretty strong. My mindset was that property was becoming unaffordable so I stayed away from it in the beginning," he says.
Instead, he chose to put his money into the stock market. Two years later, the Global Financial Crisis hit.
"I had shares at the time and I made quite a big loss," he says.
For Billy, this loss was a turning point. He was tired of the unpredictability of the share market and scared of suffering another loss.
"Property managed to maintain its value in the GFC, it almost didn't drop at all. That's why I decided to start focusing on property," he says.
In 2009, Billy had recovered financially and was able to make his first purchase, aided by the Western Australian government's KeyStart program. This government-backed lender allows borrowers with limited capital to get into the market faster.
"I only had to put down a small deposit, like three per cent, and incurred no LMI," he says.
In conjunction with a generous first home builder grant, Billy was able to buy a house and land package in Canning Vale. After construction finished, he made some minor improvements to the house and was able to extract equity to fund a second purchase.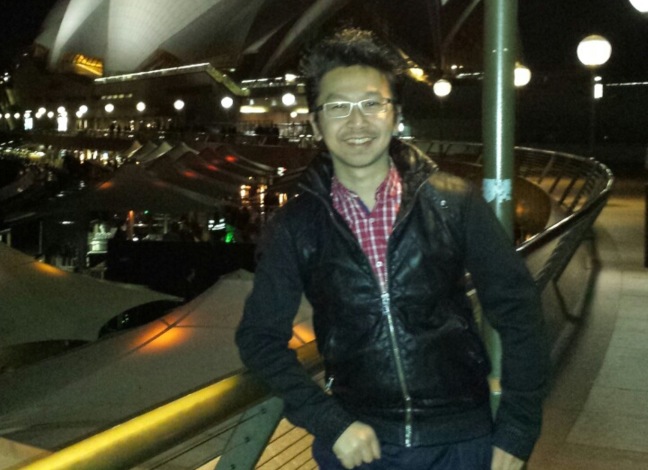 Billy was on his way. But just as he was gaining momentum, his next loan application was rejected due to an unpaid bill – an amount totalling just $108.
In 2006, Billy had moved from Sydney to Perth, but his phone provider continued to send his final bill to the old New South Wales address.
"I didn't get any other notice whatsoever – no calls, no emails," he says.
Billy only found out there was an issue in 2007, when he accessed his credit score and saw the black mark against his name. But as his first purchase had gone smoothly, he assumed the issue was relatively minor.
When his second application was rejected on the basis of the default, Billy was shocked.
"I just thought it was ridiculous. I never realised the impact of such a small thing," he says.
To get his investments back on track, he brought in the professionals.
"I went to my mortgage broker and she said the reason I got rejected was not the bank, but the mortgage insurance provider," he says.
Because his first purchase had been through KeyStart, he had avoided the need for LMI. Billy was hoping to grow his portfolio aggressively by buying with small deposits, but if he wanted to put his plan into action, he had to fix up his record.
"I contacted a credit repair agency and the credit ombudsman," he says. "It was obviously pretty bad practice, because they never sent me notice in any other form."
Finally, the phone provider agreed to remove the default from Billy's credit report.
"After that, my portfolio just kept growing," he says.

Buying new
Right from the start, Billy knew he wanted a diversified portfolio, with a healthy mix of high yield and high capital growth properties.
However, one strategy he has consistently pursued is buying new properties, either house and land packages or off-the-plan. Of the 11 properties currently in his portfolio, nine were not constructed when he bought them.
Billy sees buying new as an opportunity buy at below the property's true market value.
"You buy the land with no house, just a plan. It's normally cheaper and straightaway when it's finished, you get instant capital gains," he says.
Some people believe house and land packages offer little opportunity to add value. Yet Billy has been able to create equity in his new properties by doing minor improvements to the landscaping, paintwork and fittings.
"In Canning Vale, when my property was finished and I had done some cosmetic improvements, I was able to release about $41,000 worth of equity," he says.
Another upside to buying house and land packages is the extensive tax benefits.
"Firstly, I can save my stamp duty and I can get a tax benefit for my construction loans," Billy says.
"Secondly, depreciation is strong with house and land packages because when it's finished, it becomes a brand new property."
In many cases, depreciation returns have turned Billy's properties from negatively geared to positive. In Blackwater, for example, Billy receives a rent of $425 per week but depreciation write-offs mean the property ends up paying for itself.
Recently, Billy has branched out from house and land packages, turning his attention to off-the-plan apartments. In August this year, he bought a luxury unit in Brisbane's inner city.
"This one is my blue-chip apartment. I bought it because it's an iconic building, a good design, good architects, good location and a good developer," he says.
He followed this up with another brand-new Queensland apartment, this time in CabooltureCaboolture, QLD Caboolture, QLD.
"I bought it for about $255,000, at a discount because the builder just wanted to unload and sell it," he says.
| | | | | | | |
| --- | --- | --- | --- | --- | --- | --- |
| Address | Purchase date | Property type | Purchase price | Est current value | Weekly rent | Rental yield |
| Canning Vale, WA | Sep-09 | 4-bed, 2-bath. House | $412,000 | $600,000 | $600 | 5.20% |
| Newman, WA | Jul-11 | 2-beds, 1-bath. Villa | $575,000 | $600,000 | $600 | 5.20% |
| Blackwater, Qld | Jul-11 | 3-bed, 2-bath. Town house | $472,000 | $450,000 | $425 | 4.91% |
| Muswellbrook, NSW | Aug-12 | 4-bed, 2-bath. House | $430,000 | $450,000 | $300 | 3.47% |
| Caversham, WA | Jan-13 | 4-bed, 2-bath. House | $385,000 | $525,000 | $480 | 4.75% |
| Newman, WA | May-13 | 3-beds, 2-bath. House | $746,000 | $750,000 | $750 | 5.20% |
| Newman, WA | Jul-13 | 5-bed, 3-bath. House (finished 2015) | $750,000 | $900,000 | $1,800* | 10.40%* |
| Kings Beach, Qld | Jul-14 | 2-bed, 1-bath. Unit | $275,000 | $300,000 | $290 | 5.03% |
| Leppington, NSW | Jul-14 | Dual occupancy : 4-bed, 2-bath house and 2-bed, 1-bath compartment | $675,000 | $850,000 | $900* | 5.51%* |
| Fortitude Valley, Qld | Aug-14 | 2-bedroom, 1-bathroom apartment (finished 2017) | $520,000 | $550,000 | $600* | 5.67%* |
| Caboolture, Qld | Sep-14 | 2-bed, 1-bath apartment | $255,000 | $255,000 | $285 | 5.81% |
| Total Properties: 11 |   |   | $5,495,000 | $6,230,000 |  $3,730p/w |   |
* Estimated weekly market rent and rental yield upon completion 
Mining towns
Billy believes acquiring capital is the ultimate goal of investment but always keeps an eye on serviceability. To ensure he can continue to invest while maintaining his lifestyle, he has chosen to chase higher yields in mining towns.
"As my portfolio grows, I obviously need to show the banks or the lenders that I can service all my debt," he says.
In some cases, taking a risk on a volatile market has paid off. Two of Billy's properties in Newman are currently worth more than their purchase price and both deliver a yield of 5.2 per cent.
A third project in Newman is currently under construction, with completion expected in 2015. For this property, Billy intends to build a luxurious five-bedroom home, including a personal cinema. The land and works will cost around $750,000 but Billy believes it will be worth around $900,000 when completed.
"Properties for similar houses in Newman are around that price level. My rental estimation will be $1,600 or $1,800 a week," he says.
With any investment, however, there is a risk of losing out. Billy's least successful purchase was in the mining town of Blackwater in Queensland.
"At the time, I bought it for $472,000. But because of the coal mining downturn, the property value dropped and now it's worth about $450,000," he says.
Thanks to a decent rental income and tax write-offs, the property is not currently costing Billy anything to hold. While he would eventually like to sell it, he is un-phased by the risks associated with resources markets.
"If I look at it in the long run, I'm not afraid at all. If it's a downturn, you just have to hold on and ride the wave. At the end of the day, once the property cycle moves on again and there's an upturn, it will go up again in value," he says.
Property managed to maintain its value in the GFC, it almost didn't drop at all
While coal-producing regions have been disappointing, he holds high hopes for iron ore-producing regions, like Newman.
"Iron-ore in Australia is the best in the world," he says.
"China and India are just going to continue urbanising their people. So the long-term potential in the Asian market – China, India, south-east Asia – is pretty strong," he says.
Spreading far and wide
To balance out the fluctuations of resources towns, and secure high capital gains, Billy has also bought into other regions. His portfolio spreads across the country, from Caversham near Perth to Kings Beach on the SunshineSunshine, NSW Sunshine, VIC Coast and the rural New South Wales town of Muswellbrook.
Billy seeks to buy in different states to minimise land tax but also to take advantage of different market dynamics.
"Each state and each city has a different property clock and will be at a different stage of the cycle," he says.
In Leppington, for example, he hopes to take advantage of a boost provided by infrastructure associated with the new airport at Badgerys Creek.
"I went into that area because Leppington is going to be the major growth centre around the south west regions of Sydney when the new airport opens. The potential for development is fairly great there," he says.
To maximise his returns in the hot Sydney market, he plans to build a dual occupancy house on the block of land.
"I bought the land for about $355,000 but now, because New South Wales is booming, it would cost about $400,000 for that land. The total cost, with construction, will be about $675,000 but I'm pretty sure when it's finished it will be worth around $850,000," he says.
In Kings Beach, on the other hand, he hopes to take advantage of a deal offered by a neighbouring developer for a free refurbishment. Billy bought the property for $275,000 and estimates it is currently worth $300,000. After the free renovation, he believes it will be worth over $400,000.
Ultimately, Billy hopes to be financially independent. In an ideal world, he would like to quit working full time to run a foundation benefitting children.
"I think it's always good to pay back to society. What goes around, comes around," he says.
He has given himself 10 years to achieve his dream – and with $6.2 million worth of property in his name, he sees his target as well within reach.
"I'm still 30 at this time so in 10 years I'll only be 40. It's so achievable to be honest with you," he says.
Top Suburbs
Highest annual price growth - click a suburb below to view full profile data:
latest news