In May 2014, Hamish Bayston picked up a hire car from Sydney Airport. Bypassing the glittering attractions of Sydney Harbour, he headed west. Way out west, to unknown territory.
He was here to inspect his very first investment property and, much like an online date, he hoped it would be as attractive in person as it was in the photograph.
Hamish pulled up outside the house in Caddens, a master-planned community near Penrith, and was greeted by his buyer's agent and property manager.
Up to this point, Hamish had relied on photos of the four-bedroom house at different stages of its development.
"I had been a little bit wary, because it was a house and land package," he says. "However, the property was located in a great part of the suburb and the build quality was top-notch."
Handed the keys to the front door, Hamish recalls the moment he stepped into the property for the first time.
"It was hard to believe that I was the owner of the property, and that soon it would be filled with tenants. "The rooms looked so good that I wanted to move in myself!"
It was only after leaving the property that Hamish began to comprehend how far he had come in 12 months.
If you know that you're down then at least you can make a conscious effort to pull yourself up again
A year earlier, Hamish has scarcely pondered using property investment as a means to create wealth. For most of his life, property investment seemed to be completely out of his reach and meant for everybody but him.
Fit body, fit mind
Hamish and his partner Kelly live in Melbourne and have six children, aged between nine and 20.
Prior to investing in property, Hamish was working as a building manager at a school.
"I didn't have things bad before investing in property," Hamish says. "Life was very comfortable."
On reflection, Hamish says that feeling "comfortable" can be even more problematic than feeling down, explaining, "If you know that you're down, then at least you can make a conscious effort to pull yourself up again."
Like many people, Hamish often thought about getting back to the gym and getting his finances in order, but never quite got around to it. Then, he says, "I just woke up one day and realised that I had stopped challenging myself."
A series of long discussions with Kelly all came to the same solution – the time for talking was over. So Hamish acquired a personal trainer at his local gym and swapped his sugary snacks for wholesome meals.
"At first, the sessions in the gym sent my sugar cravings to a new level," he says. "I always felt my body tense up as I walked past the school vending machines."
Over time, though, a combination of the fitness and dietary changes began to re-awaken his mind.
"Although the differences were small at first, they became more and more noticeable. I became alert during the day and slept much more soundly at the end of it."
Not wanting to lose momentum, Hamish signed up for Neuro Linguistic Programming (NLP).
The course teaches practitioners that their life goals can be achieved through addressing their neurological processes and behavioural patterns. It taught Hamish that rather than being fearful of his problems and mistakes, he should embrace them.
"I learnt that all of life's issues were, in fact, opportunities," he says.
"A massive part of the course involves projecting a future image of yourself and working towards that image."
One aspect of Hamish's future image was to be financially strong. He realised that while his job at the school would not ensure this objective, it could give him a head start in property investment.
"I got an understanding of property through overseeing the development of buildings at the school," he says.
"I liked the idea of property investment because it's something you can see and touch."
Still, Hamish realised he would need a little coaching, and a property mentoring seminar in Melbourne proved to be a 'lightbulb moment'.
"The speaker explained the market with simple terminology and concepts," he says. "Moreover, I was reassured by being able to meet people whose situations were similar to mine."
Trust me, I'm a property expert
Hamish's first step was to get in contact with one of the mentoring group's experts. She spelt out her credentials long before discussing his financial situation and objectives.
"She told me exactly what properties were in her portfolio and how they were performing," he says. "Not only that, she also explained her bad investments and why they had been mistakes."
The expert's honesty was a deal breaker in his decision to sign up for the course.
"I wasn't left with the 'grandma and apple pie' image that some property experts would have their clients believe. I was made well aware of the risks."
Hamish also realised that he couldn't compete with the property expert's knowledge of the markets, yet he had little time to educate himself, with his days devoted to work and evenings to his six children.
"A significant part of my mind coach training dealt with learning to trust other people," Hamish says. "I knew that time had come."
The expert's first objective was to create a financial plan unique to Hamish's situation to help identify an ideal property.
A week after creating Hamish's plan, the expert came back with a suitable suburb.
"The buy-in point for the suburb of Caddens was reasonable compared to other parts of NSW," he says.
"It's a beautiful part of the country, as it's located close to the Blue Mountains National Park."
However, Hamish was unsure about investing into another state. A Melburnian for most of his life, he would have preferred a property closer to home.
"My work at the school has sharpened my home improvement skills," he says. "I liked the idea of purchasing a house that was nearby so that I could fix problems if things went wrong."
After getting in touch with the property mentor's contacts, though, he was persuaded otherwise.
"I ended up speaking to everyone from builders and town planners, to accountants and mortgage brokers," he says.
"The fact that these contacts had done a lot of work with my mentoring group put my mind at ease."
Moreover, the mentoring group ensured that Hamish's focus was on the numbers.
"Capital growth in Caddens was projected as being much stronger than similar outer-city suburbs in Victoria."
The value of one of my properties has increased by $100,000 in a year
Hamish says that his outlook changed completely after concentrating on financial returns.
Make it two
They say that buses either never come, or they arrive in twos – the same seems to be true for the property investment market.
"Just as we were settling for our house in Caddens, we were presented with the opportunity of buying a property in Queensland," Hamish says.
While he had adjusted to the idea of investing into another state, Hamish still held reservations.
"I didn't want things to move too fast," he says. "I thought to myself, 'Have I bought too much too soon? Is my finance plan robust enough? Is this the right state to be investing in?'"
However, after speaking with Kelly, he came to the conclusion that the pros of making a second purchase far outweighed the cons.
"I realised that the more properties I bought, the more my risk would be spread."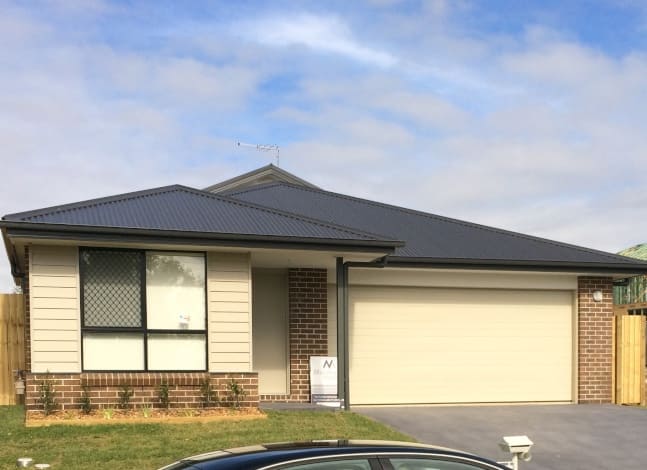 If he employed this strategy, Hamish understood that his purchasing decisions needed to be as on-target as they could possibly be.
With the assistance of his mentoring group, Hamish located a three-bedroom, two-bathroom townhouse in the outer northern Brisbane suburb of Bald Hills, believing it presented a prime opportunity.
"Unlike the Caddens purchase, the property had already been built. The house was also occupied, so I was not only taking over ownership but a tenant as well," he adds.
Hamish purchased the property for $355,000, and settled soon after getting the keys to his Caddens investment.
All that was left was to find a good property manager.
"It was important for me to meet with the property manager, because I would soon be heading back to Victoria," he says. "The manager that I eventually went with lived opposite the property."
Hamish says that it was great to know that someone would be able to keep an eye on his investment.
"High winds blew over the garden fence a couple of months into the lease. The property manager noticed the damage and had some one around to fix it before the tenant had even realised."
A meeting of the minds
Since October 2013, Hamish's Bald Hills property has increased in value by a modest $15,000. However, he says that he is comfortable with this gain, as he plans for the property to be a long-term investment.
"I think that the area will undergo some capital growth after train improvements are completed in North Brisbane," he says. "In the meantime, I have been able to increase the property's weekly rent from $340 to $385."
Hamish's Caddens investment is quite a different story when it comes to capital growth.
"This property has increased by $100,000 in value since I bought it last year."
"Much like Bald Hills, I see this value only rising as Sydney pushes further westwards and infrastructure improves."
Both properties are yielding at 5.6 per cent and have put Hamish in positive cash flow territory.
The cash flow from his investments proved very helpful towards the end of 2013, when Hamish quit his job as a buildings manager and decided to "practice what he preached".
He is now at 'Master Practitioner' level for NLP and a fully qualified AIM life coach.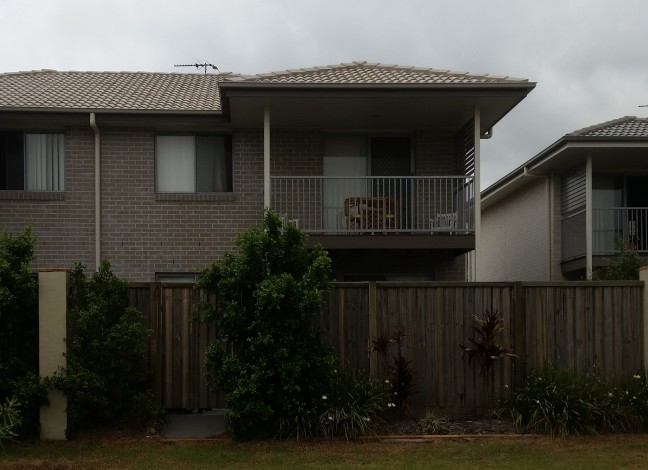 "Kelly and I are now running our own business in life coaching, because we want to help others make an adjustment in their lives."
Despite the career change, Hamish continues to monitor his properties and meet with his mentoring group.
"Property investment can provide a strong passive income if you have the right team in place," he says. "I would advise investors to seek out help from the experts, because you can never learn it all yourself."
He is currently working out how to maximise his self-managed super fund (SMSF) with his mentoring group. Hamish had previously set up an SMSF with a company who directed money towards the stock market.
"The problem with that set-up was that I never knew where the money was going," Hamish says. "On top of this, I was seeing my money ebbed away each month through administration costs and service fees."
A strategy that Hamish might pursue is to combine his and Kelly's super funds, to boost their purchasing power. Where those funds will go is still undecided, but Hamish is no longer afraid to broaden his horizons when it comes to property.
"These days, we are fully committed to the idea of investing interstate."
Top Suburbs
Highest annual price growth - click a suburb below to view full profile data: