The steady growth of the Victoria market is tipped to flatten in the coming months.
In the months leading up to November, CoreLogic RP Data reports that Melbourne experienced value growth of 8.9 per cent. This puts it second in the national standings, with Sydney at the top spot at 13.1 per cent.
However, there are signs that the market may drop off as the end of 2014 approaches.
Contributors to this possible dip include a slowdown in household income growth, a rise in the cost of living and housing affordability concerns.
Opteon Victoria's head of residential, Stuart Bridgman, says these factors mean prices are likely to only modestly increase compared to the earlier part of the year. Mr Bridgman also advises investors to be wary of potential oversupply problems in Melbourne's CBD and nearby locations.
While many high-rise apartments are being acquired by overseas purchasers and SMSF investors, Mr Bridgman says that these numbers may fall as the economy weakens and proposed changes to overseas investment are implemented.
But, Mr Bridgman says that high quality and well-renovated properties in prime locations will continue to attract strong interest from buyers.
Looking beyond the CBD, Mr Bridgman said stable vacant land sale numbers throughout Melbourne's western and northern growth corridors have largely offset the impact of weaker demand for residential property in the south east.
Another commentator also recently highlighted Melbourne's investment potential. The Annual Recommended Suburbs Survey by Nyko Property identified four suburbs which company director Bill Nikolouzakis says have offered investors great value.
Properties in Footscray and Maidstone in the inner west and Thornbury and Preston in the inner north were undervalued in 2008 and 2009, according to the report, with a median unit price under $400,000.
Mr Nikolouzakis says the suburbs' prices and locations provides substantial upsides for investors.
Although Footscray and Thornbury have lower socio-economic demographics, Nyko's research suggested that their proximity to the CBD and the high performance of the neighbouring suburbs would ensure their gentrification.
Willamstown to bear in mind, is not a big suburb. It has good proximity to the city via the Westgate Freeway and it has good train access. In peak hour, it takes about an hour to get into the city.
The area has historical significance as a maritime village. As a result, tourism is a big drawcard in the area.
The locals are very anti-high- and mid-rise development to protect the feel of the suburb. In an ideal world, they don't want anything over three stories in the area. The community is active in terms of protecting the village and the town from that happening.
There are three primary schools in Williamstown, as well as two high schools and a junior school. That is part and parcel of the attraction of Williamstown for families. For such a small suburb, they actually have good choices in educational facilities.
Williamstown is always in demand from an owner-occupier point of view. Around The Strand and the harbour, there is actually a lot of newer developments, including town houses. That is enabling people to break into the suburb by the water.
The owner-occupier entry point now is probably around $1 million plus and the investor entry point is around $500,000. Like anywhere, there are types of property that are in high demand and low supply and certain types of product always attract a higher level of activity. If it's a lesser type of property or a lesser location that is not in demand, activity is going to be quieter.
When I personally buy in the area, I have a particular tenant in mind. Usually they are a professional couple or a single, so I find a two-bedroom property. For a bigger property, you would usually be looking for a family as tenants.
A three-bedroom house might rent for roughly $600 a week. Two bedrooms would rent for around the $350 mark while a one-bedroom might come down to the high $200 mark. However, it is always going to come down to where it is and what it is, as well as its proximity to amenities.
There is ongoing development in the suburbs. For people who are investing to do small-scale developments in their own right, the competition is very high for available sites. Affordability can also be an issue for investors in the suburb, so you might want to look somewhere further along the coast, like NewportNewport, NSW Newport, VIC.
Fast 5 hotspots
About the Blogger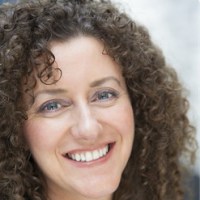 Miriam Sandkuhler is the founder of Property Mavens – a specialist property advisory firm based in Melbourne.
Unlike most 'Property Advisors', Miriam is an Accredited Property Investment Advisor (PIAA), Licensed Estate Agent and REIV member and award nominated Buyer Agent, with fourteen years of real estate experience in two states. She is also the author of the book Property Prosperity.
Miriam excels at identifying high-performing property and strategically building a client's portfolio with high capital and income growth assets. She is also a passionate advocate of fair play for all and complete accountability and transparency in the real estate industry. She has a strong track record helping investors and home buyers and believes education is the key to empowering people on their journey to achieving their goals.
Top Suburbs
Highest annual price growth - click a suburb below to view full profile data:
latest news