Get ahead of other investors by learning how to forecast the next up-and-coming suburbs.
Blogger: Simon Cohen, managing director, Cohen Handler
In May 2015, a parking space in Potts Point sold for $264,000, quickly becoming the most expensive car park in Australia. While this sounds like an exorbitant amount to pay, it highlights the value of even a small space within close proximity to the CBD.
Recent season finales of Australia's most-loved real estate show, The Block, highlighted that buyers are still willing to pay much more than the reserve price for property in a decent location.
Whether you're buying a family home, or purchasing to invest, it pays to know where and when to buy in a particular area.
You can stay ahead of the market and better predict the real estate hotspots by paying attention to the following:
Educate yourself
While it may seem obvious, it takes more than just desk research to understand the constantly changing property market. By staying on top of regular market analysis reports, you'll be able to recognise patterns in price fluctuations and housing supply.
Attending auctions first hand is also a great form of experience. You will be able to uncover how competitive the location is, and why.
Follow large infrastructure developments
Every time a new large-scale infrastructure project is announced by the government (eg, Badgerys Creek, West Connex, Parramatta CBD), we usually see a flow-on effect in the property market. Just as properties close to the CBD are popular because of their location, future infrastructure developments are a big drawcard for buyers.
These projects are a good indication of where future real estate hotspots may be. Suburbs that are adjacent or close to new infrastructure projects are likely to become property hotspots in the near future.
Speak to the experts
Doing your research and keeping up with property trends are both important, but there are also instances where having an expert by your side – especially a local expert, whether you're purchasing interstate or overseas – can provide you with information on property hotspots that other buyers are not privy to.
Casual property observers may not pick up on the nuances of technical real estate data that are immediately apparent to experts like buyer's agents. Savvy buyers can stay ahead of the competition and better predict these property hotspots with an expert by their side.
About the Blogger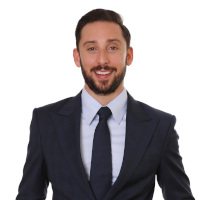 Simon Cohen is the Managing Director and co-founder of Cohen Handler. Simon has 12 years of experience in the Sydney Real Estate market, with the majority of time spent with the Ray White sales office in Double Bay — he consistently won awards and was in the top 3 per cent of real estate agents nationally. Simon identified a gap in the industry, where no one seemed to be representing the buyers. Since co-founding Cohen Handler in 2009, Simon has become the most recognised and renowned Buyer's Agent in Australia.
Top Suburbs
Highest annual price growth - click a suburb below to view full profile data: