The motivation to invest is almost invariably underpinned by a desire to foster progress in life, to set one's self up for a brighter future – be it in a financial, lifestyle or business sense. And at the end of the day, there are few people in today's world that achieve true financial freedom without a sound and consistent investment strategy.

Blogger: Craig Marshall, Principal of Century 21 Cordeau Marshall Group

Investment vehicles come in many different forms and there are various 'advisers' and salespeople that will readily and avidly endorse certain investment strategies for their own personal and/or professional gain. As such, anyone considering any investment should always do their background research with due diligence.
A good way to begin this process is by speaking to your accountant.   An even better way, in my opinion, is to speak to a successful investor.  That is, someone who actually has a tried and proven track record for successfully investing over a sustained period of time, and that does not have a vested interest in whatever investment strategy you choose to undertake.  
I have met many successful and very wealthy investors in my life, and I have never heard any of them say "I wish that I had not purchased more property".  Most, if not all of them, have had property as part of their asset portfolio at one time or another. The importance of having a diversified portfolio is something that many of these investors have emphasised, and I have certainly taken this perspective on board.
I personally do not buy into the argument of 'property vs shares'.  I do own shares myself, and I certainly recognise the unique benefits associated with this asset class.  At the same time – however, I realise that property as a long-term, low maintenance and relatively stable investment mechanism is hard to beat.  
In regards to property investors, banks will readily lend to appropriate borrowers 80 per cent or more of their investment amount, which can help them to leverage their long-term return on investment. And if the investor buys in the right area with suitable demand, they will likely see their property generate high occupancy and a gradually increasing rental yield.  
The real gains – however, come with long-term capital growth.  For example, the value of a home in Sydney can double within a 5-10 year period.  The equity in this home can then potentially be used to secure further investment funding to purchase other investment properties.  In a relatively short period of time, the investor may have managed to double the size and value of their investment portfolio.
Ultimately, I believe that the decision to invest in property or shares comes down to personal preference – but again, most importantly – the decision should always be a properly informed one.
From a real estate perspective, now is a great time to buy; prices remain favourable to buyers, interest rates are historically low and rental demand in excellent. However, if you are considering an investment property – be it now or ten years down the track – you should always seek out insights from an experienced investor first. Following such, you should seek professional advice from independent financial and legal advisers as well as real estate agents and property managers that have precise and specific market knowledge. 
---
About Craig Marshall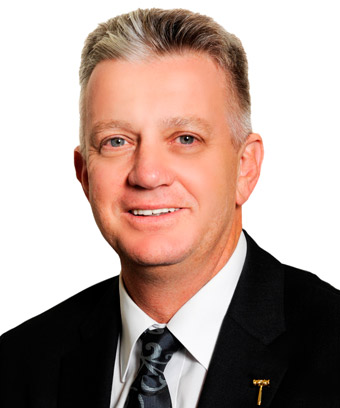 Craig Marshall is a leading principal, agent and auctioneer within CENTURY 21 Australasian network. Since 1983, Craig has serviced Sydney's Upper North Shore and now owns six real estate agencies in Gordon, Lindfield, Roseville, St Ives, Pymble and Turramurra. Craig has won over 200 real estate awards throughout his career, including induction into CENTURY 21's prestigious s Hall of Fame as well as the Paul Harris Fellow in 2006 – the highest award among Rotarians.
Top Suburbs
Highest annual price growth - click a suburb below to view full profile data:
latest news