Choosing a property manager is important and just like when buying real estate, there are different tenancy laws in every state of Australia. Here are 10 tips that can help investors assess a good property management agency
Blogger: Sam Saggers, CEO, Positive Real Estate
1.    Does the agency specialize in provision of property management services or is the agency a general sales and property management business?
2.    Is the agency's principal or one of the principals actively involved in property management activities?
3.    Check on the reputation of the principal(s). Speak with those who have had business dealings with them, assess their ethics, integrity and experience.
4.    Will you be provided with a dedicated property manager or do you have to liaise with several staff about your requirements?
5.    Will you be supplied with the direct contact details for your property manager– phone, mobile and email?
6.    How many websites will be used to promote your property?
7.    Are prospective tenants given keys to inspect properties without supervision or are they personally shown the property by the property manager?
8.    Are prospective tenants required to provide sufficient levels of identification (100 points) when applying to rent your property?
9.    Does the agency utilize national tenancy databases to check the renting credentials of applicants?
10.    Are references checks completed comprehensively from applicant's employers, referees and previous and current Managing Agents?
About the Blogger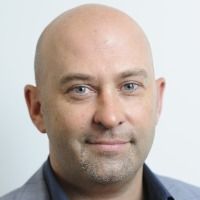 Sam Saggers is the CEO of Positive Real Estate, one of Australia's leading property investment and educational companies and highly sought-after buyers agencies. As a licensed real estate agent in every state of Australia, Sam's passion is assisting people to invest successfully in the Australian property market. He has personally brokered over 1,600 property deals in his fifteen-year career and has helped to educate more than 5,000 people in real estate principles through Positive Real Estate. Sam is the co-author of Think and Grow Rich In Property by Stuart Zadel and How to be in Debt for Millions and Be Happy About itand is currently in the process of writing another book on investing in property in Australia. Sam Saggers is also a keynote speaker on real estate and has recently founded the Property Wholesales Co-operative.
Top Suburbs
Highest annual price growth - click a suburb below to view full profile data:
latest news