To the uninitiated, the strategies we employ in choosing the best markets is much like learning a trade.
Blogger: Sam Saggers, CEO, Positive Real Estate
You will never come across a person who is described as a "natural property investor" or a "born property expert."
Becoming a successful property investor requires the same commitment that learning a trade does. You will have to study systematically, observe trends in your trade and create activities that will allow you to measure your competence in the trade.
One of the greatest challenges property investors face on their journey to success is oversensitivity to evaluating real estate.
This can be overcome by learning the fundamentals of real estate. Let me assure you that to determine the areas with the best potential yields and the best potential growth, you must know your trade.
Me I use a strategy that has been fine tuned – honed over many years of experience and based upon observations I've gathered about how markets work. At Positive Real Estate we pull together hundreds of thousands of dollars worth of data from a wide variety of sources, and begin the painstaking process of weeding out the "best of the best".
There are a lot of elements that make up the market, so when we consider where we're going to buy and what we're going to buy, we need to begin with asking a few basic questions to begin to understand the market.
5 MUST KNOW FUNDAMENTALS FOR PROPERTY INVESTING EXPERTS
1) Marketplace questions
Does the property that I'm buying offer a rental return that is greater than the suburb average? As a property investor, you want to be ahead of the crowd, making better than the average yield, and enjoying your return.
How will I gear this property – what is the cashflow?  Understanding how to gear your properties can mean the difference between enjoying a meagre cashflow and one that helps you meet your goals. You need to know how gearing, whether it's negative or cash flow positive, affects your portfolio.
What is the add value rental strategy? This is a great question that you should consider when examining the market. Does the market have the ability to absorb furnished properties? Does it have the ability to absorb an extra dwelling on the property? Can it absorb renting to students or miners? Can you add value through renovations? This strategy could entail nothing more than simply raising the rents six months to a year after buying the property because the market allows it to happen.
What are the vacancy rates of the area? Obviously, you cannot enjoy a rental yield without a tenant. The vacancy rate of an area needs to be factored into your decision to buy. Is there a large vacancy rate in the area? If so, then realise that your profits are likely to be lower than you expect. A vacancy rate of around 2 or 3 percent is typical – anything lower than this is fantastic – anything higher means you need to factor in what's happening in the marketplace.
2) Infrastructure Questions
What is the availability of new land? Are you buying in an area where there will be large releases of land? If so, how will this affect supply and demand in the area? Conversely, are you buying in an area which is tightly held, where the population seems to be increasing, yet the area is landlocked or struggling when it comes to land release?
What are the major projects happening in the area?
We need to look at what residential development is happening right now and what is in the works for the future. What kinds of releases will be happening in the market?
Will 20,000 units in one area affect the value?
Certainly it will. Look at the Gold Coast for example. Every time there seems to be a balanced market, the council approves a 10,000 unit development. Those units hitting the market means prices remain very affordable. In some respects, new major projects have a big effect on the area.
What major retailers are moving into the area?
Major retailers like Bunnings, Coles, Woolsworths and Westfields have personnel dedicated to finding profitable areas, so when we see retail powerhouses such as these move into an area, we can be assured that something is happening in the market. They will only move to areas where people are spending money and the community is sustainable.
What commercial office space is being expanded? White collar commercial office workers tend to like to live close to where they're working. They work long hours so being close to home is an important consideration for this demographic. It's not uncommon for them to live and work in the same space, and of course they bring a lot of money to an area.
For example, Suncorp has rented 30,000sqm of office space in South Brisbane. They're going to house somewhere up to 6 or 7 hundred employees. A lot of those employees will rent and live in South Brisbane, so the market becomes quite a self-sustainable community.
What are the transport plans in the area?
No one likes to live in areas where they have no accessibility to major transport nodes, so this is a vital question. The condition of an area's transport infrastructure will impact their decision to live in that area. How do people commute? What infrastructure plans are in place, to accommodate population shifts?
3) Population
Population growth will certainly put pressure on supplies within a given area. As a guideline, we look for population growth of a fairly reasonable amount. I prefer buying in an area where the population is, for example, at 10,000 but is forecast to grow by another 2,000 people within 3 to 4 years rather than a huge community where the population is stagnant.
A growing population limits the amount of property available, putting upward pressure on housing prices, thereby creating a little gold rush on the way the market moves.
4) Target Market
So what we're always looking for is the income bracket in an area, the age bracket and the associated demographic. Quite often the 30 to 50 year old age bracket tends to be one of the peak performance levels of wage earning, and if we've got a big population within that age group we can focus on the kinds of properties that our market is searching for.
5) Demographics and property type
Understanding how these two factors work in a marketplace will help you choose a good investment. Once you understand the demographics of a location, consider what that particular group of individuals typically looks for in a home.
For example, would an aging person be interested in an area with a rural lifestyle? Probably not – they're probably looking for townhouses, ground floor units, that type of thing.
What about executives? Well, they like inner city units – close to coffee shops, and other urban amenities, so they're more likely to buy or rent units.
When you find out what individuals in an area are searching for you've hit upon the heart of that marketplace – what drives the area.  What about a growing family? Obviously, they want houses.
Once you've answered all of these questions you are beginning to understand the due diligence, education and research involved in picking a good investment, and what it takes to learn the trade of real estate investing. Doing these few things can help you attain a deeper understanding to why you're investing - with your head not your heart! These fundamentals can help you avoid a disastrous investment, one that could potentially tie you up for years and years - or send you backwards quickly into a world of pain.
About the Blogger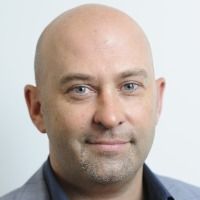 Sam Saggers is the CEO of Positive Real Estate, one of Australia's leading property investment and educational companies and highly sought-after buyers agencies. As a licensed real estate agent in every state of Australia, Sam's passion is assisting people to invest successfully in the Australian property market. He has personally brokered over 1,600 property deals in his fifteen-year career and has helped to educate more than 5,000 people in real estate principles through Positive Real Estate. Sam is the co-author of Think and Grow Rich In Property by Stuart Zadel and How to be in Debt for Millions and Be Happy About itand is currently in the process of writing another book on investing in property in Australia. Sam Saggers is also a keynote speaker on real estate and has recently founded the Property Wholesales Co-operative.
Top Suburbs
Highest annual price growth - click a suburb below to view full profile data:
latest news