Your property investing guide to the internet: After spending way too much time surfing the net for every source of information on property investing, I thought I'd save you the time and create a little directory of sites you can't overlook.

Blogger: Jeremy Cabral, Finder.com.au

Some sites have unique, best-of-class offerings. Often these little gems aren't in the primary page navigation, so I've included some direct links to help you out. Here are the categories I've touched on:
- Economics;
- Property Data;
- Calculators;
- Online publications;
- Financial advice; and
- Investing forums
1) Economics
+ Christopher Joye, of Yellow Brick Road fame, is a guest columnist with the Australian Financial Review. He hits just the right balance between wonkish economics and communicating powerfully. If you were to rely on only one economic source, this is it: Christopher Joye's blog.
2) Property data:
+ www.OnTheHouse.com.au is a Realestate.com.au competitor that has some great free property reports including a comparative sales report.
+ Subscribe to the SQM newsletter to receive interesting statistics, such as properties unsold on the market for the most days, and the biggest sales price reductions.
+ Residex: is home of the free, comprehensive suburb report. You don't need to even enter your email details. I don't get much value out of the newsletter subscription, so I wouldn't bother signing up.
+ rpdata: has the most incisive data-driven property information around. It's definitely worth subscribing to their email newsletter.
+ Realestate.com.au: Australia's largest property website, it has some great blogs as well as free sales and demand data.
+ RealEstateView: A property search website that has a great free property data website with clickable graphs to get more granular information.
3) Calculators
+ Disclaimer: this first is my website, so I may have a rose-tinted view of the service. We have 14 of best free online calculators on the market, information guides, a free question answering service (comment on any page to get a response) and a great home loan comparison service.
+ Genworth: If you're in need of lenders mortgage insurance, this handy calculator from Genworth is great for a cost estimate.
+ Focus Property Management: has a great calculator on their site for you to estimate the tax deduction potential of your investment property.
4) Online Publications
+ SPIonline: While you're on Smart Property Investment's website, be sure to watch the snappy videos that are regularly added to the site.
+ RealEstateTalk: A commercial radio-quality property investing podcast. It's a great way to get unique tips. A non-reader's delight.
+ Matusik Missive:The property investor's equivalent of Media Watch, this is a quality source of real estate information that isn't afraid to rip chunks out of any commentator that gets their wires crossed.
5) Financial Advice
+ The Financial Review's smart investor: a news media's authority on personal finance and investing. This is great for people with a strong foundation knowledge of finance looking for a way for it to be applied to their personal finances.
+ Humble Investors: A new website from the ever humble Colin Williams. Humble Investors takes the same no-attitude approach to general financial advice as his first website, Humble Savers. These sites have great information which is written in a way that even a personal finance novice can understand.
6) Investing Forums
+ The Property Investing forum: Do you like picking other investor's minds? This claims to be the biggest, with over 100,000 members. The community is very active, and almost everyone will learn something by cruising through the threads.
+ Homeone: The home building and renovation forum for DIYers. If you can't find building information on youtube, on the Bunnings D.I.Y. website or on the Mitre 10 page, then this will surely find you an answer.
+ Living In Strata: Has very specific answers on the very specific topic of strata. The perfect place for any of your strata questions.
+ Whirlpool: Has a very active real estate forum which has a cheeky readership who don't like paying too much and are exploring each and every way of making money in real estate. A great read if you want a barometer of what other investors and buyers are doing.
---
About Jeremy Cabral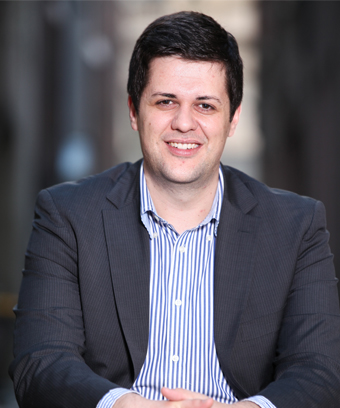 Jeremy Cabral is the publisher of free comparison website Finder.com.au, a free service for comparing home loans and finance products available to Australian mortgage borrowers
Aged just 15, Jeremy assisted his parents in starting up a marketing business while studying at high school. Jeremy completed a degree in Business at University of Western Sydney, specialising in marketing and e-marketing. He developed a strong understanding of SEO, SEM, Online Marketing, Web Analytics, Online Research and Website Management.
Jeremy compares 324 home loans from 29 providers and 3 brokers each day supplying details on some of the best offers in the market.
Jeremy appears regularly across media outlets providing insight and commentary relating to home loan issues and emerging trends. He has been interviewed on Channel 7's Morning Show and Today Tonight, Channel 9's A Current Affair and Today Show, Nine News and Sky News Business. He has also contributed to reports on radio across 2UE and 2GB and written articles for the Australian Financial Review, news.com.au, Money Magazine and Time Magazine online.
For more information on Finder.com.au visit http://www.finder.com.au/home-loans
Top Suburbs
Highest annual price growth - click a suburb below to view full profile data:
latest news