Property owners considering entering the rental property market must understand the compliance issues that come with leasing a property.

Blogger: Bruce Crichton, business analyst, YOUR Future Strategy

There are three main compliance areas to consider:
1.    Smoke alarm compliance
2.    Pool fence safety compliance (where applicable)
3.    Water wise compliance
1. Smoke Alarms
Every rental property must be fitted with smoke alarms that comply with the Building Codes of Australia. These can be verified by researching the building codes in your relevant area. As a minimum smoke alarms must be installed in hallways adjacent to sleeping areas and each level of the property.
Since 1997, all new or significantly renovated properties are required to have all smoke alarms hard wired into the building's electrical system although battery powered alarms are still compliant in buildings constructed prior to 1997. All smoke alarms in rental properties are required by legislation to be tested every 12 months or whenever a tenancy agreement is commenced or renewed. Tenants have an obligation for cleaning, testing and replacing batteries (if required) once every twelve months. Lessors have an obligation for cleaning, testing and replacing batteries (if required) before the start or renewal of a tenancy agreement.
2. Pool Fence Safety Compliance
A certificate is required for all properties that have either a shared pool or a non-shared pool. Properties with shared pools i.e. apartment blocks or resorts, are required to have the pool fence safety certificate renewed every twelve months. Properties with non-shared pools are required to have the pool fence safety certificate renewed every two years. Pool fence safety legislation does vary between states so do your consult with a property manager like YOUR Portfolio Manager.
All pool safety inspectors are authorised by the state bodies accountable for administering the legislation. Only trained and authorised inspectors can issue a property owner with a compliance certificate. Pool inspectors conduct an inspection of the pool facility and will either pass the facility as compliant or issue the property owner with a non-compliance order that identifies the non-compliant areas. If it is non-compliant, you have 90 days to rectify the faults and request a reinspection. If it is compliant, your approved certificate will be submitted to the Pool Safety Council web site. If it's not compliant, a further non-compliance order will be issued and you have another 90 days to rectify the faults. Under no circumstance can the property be leased until all faults are rectified and a compliance certificate is issued. Property managers are required to keep copies of the compliance certificate on file at all times.
3. Water Wise Compliance
Property owners of leased properties are able to charge the tenants for all water used on the property if the property has obtained a "water wise compliance." This requires the property owner to hire a registered plumber who can test all water tap outlets to ensure it is all within the compliant flow rates of 9 litres per minute. If it is greater than this, the plumber can fit water restrictors to the water outlets to reduce the flow rates.
If water outlets are compliant and water efficient appliances are installed, the registered plumber can send an invoice to the property manager for the "water wise compliance" inspection, noting the property complies. Water efficient appliances should have a water-rating label attached. Ratings of four stars or better are deemed to be efficient. This invoice notification is sufficient evidence that the property complies and the property manager can arrange for all water rates costs to be directed to the tenant. Property managers are required to keep copies of the invoice verifying compliance on file at all times.
---
About Bruce Crichton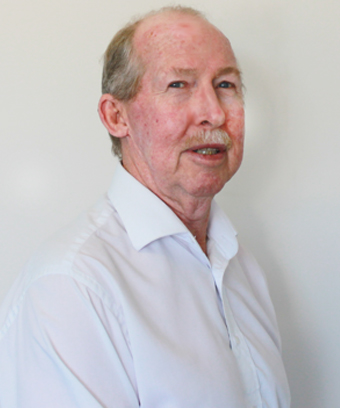 Bruce Crichton is the Senior Business Analyst for YOUR Future Strategy, Australia's leading private advisory group.
As an experienced Property Developer & Licensed Real Estate Agent, Bruce is an expert on all issues related to property compliance and development.
In addition to his excellent leadership and analytical skills, Bruce has more than 20 years of project management experience in the mining industry.
Feel free to contact Bruce anytime at [email protected]
Or feel free to call him at: (07) 5451 1134
Top Suburbs
Highest annual price growth - click a suburb below to view full profile data: