We hear a lot about the 'property clock' - but where are Australia's various capital city markets currently sitting?

Blogger: Troy Gunasekera, national manager, The Property Club

Each week I review numerous sources from housing reports to news coverage to uncover trends within Australia's property markets. This week the focus is the current property cycle.
The Sydney Morning Herald reported about housing being the new darling of the investment sector, summarising:
1.    In the 31st Australian Property Institute's (API) Australian Property Directions Survey, respondents have predicted a strong outlook for residential property across Sydney, Melbourne and Brisbane.
2.    The survey, conducted by the API NSW Division, covers more than 30 banks, stockbrokers, financial advisors and valuers across the country. It uses the clock format, where 12 is the zenith and 6 is the trough of the cycle.
3.    In the survey, it found that the residential property market is furthest along the upswing in Sydney and Melbourne in comparison to other property sectors, with Brisbane performing well also.
4.    This sentiment was also borne out in the quarterly updates by the major real estate investment trusts that have residential developments.
5.    Mirvac and Lend Lease, which issued results last week, identified their residential developments as the engine for earnings growth for the next two years.
The Housing industry Association of Australia (HIA) reported residential land sales posted growth of above 18% in the June 2013 quarter; the highest quarterly volume achieved since the March quarter of 2010!
This has historically (and logically) been the indication and link to more dwelling construction in the months to follow.
This is exactly what the country needs for a strong increase in dwelling construction, as the mining construction boom slows down, further sustaining house price growth.
What dollar value property should I look at?
Well, as Kevin Young has advocated for many years, recent results show that premium housing markets are once again beginning to outperform the broader housing market.
The premium market, comprising of the most expensive 25% of capital city suburbs recorded quarterly value growth of 4.1%, compared to 3.6% across the middle 50% of suburbs and 2.8% growth across the most affordable suburbs.
So in summary; with interest rates at generational lows, rents steadily growing and pent-up demand for dwellings, we have great potential in this current cycle for good capital growth in the short to medium term!
You can take advantage of these fantastic conditions for housing investment!
Happy Investing!
---
About Troy Gunaskera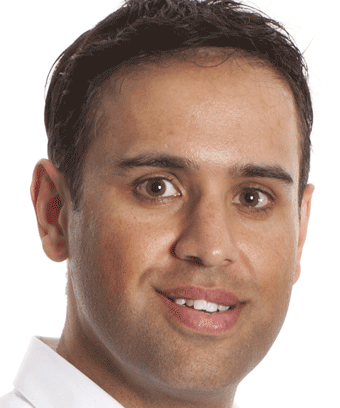 Troy Gunasekera is the National Manager of The Property Club, Australia's largest independent property group guiding members of all ages to become financially independent through investing in property.
With his wife, Troy has an impressive portfolio of properties worth over $5m diversified across Australia. His own investments are the result of his continual research into the latest developments in property finance, interest rates and property markets Australia wide.
Top Suburbs
Highest annual price growth - click a suburb below to view full profile data: