Q. I'm thinking of furnishing my one-bedroom apartment in Sydney's inner west and my three-bedroom house in the Sutherland Shire to increase the rents. Is this approach?
Furnish one, not the other. Furnish the apartment in inner Sydney. There's no point doing it in Sutherland because there's no demand. There is demand for fully furnished property, particularly one-bedroom properties, so it would perhaps be a good idea to fully furnish the inner-city property.
However, our experience is that you'll get a higher turnover – shorter tenancies that could cost you more in the long run. You can definitely get more rent for fully furnished short-term properties, but you really do have to do it short term rather than for a few months or more. In Sydney's inner west, the problem of having shorter tenancies is less of an issue because that area has higher demand for those properties.
Also, if the property is not renovated, don't furnish it because it's not appealing to that market. That market is quite specific. The demand for fully furnished properties is from executives who want good quality property and furnishings, so you've got to do it properly.
Lisa Indge, managing director, Let's Rent
Contact this Blogger Immediately
About the Blogger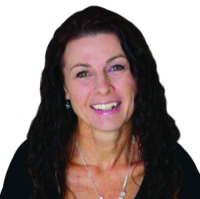 A combination of property and financial experience that spans more than twelve years ensures that Lisa is well equipped to manage your investment.
Lisa has a particular talent for negotiating deals in tricky situations and focuses on achieving great results for every single client. Her patient but decisive manner means she enjoys working with both owners and tenants and is happy to help resolve any issue.
She offers constructive and accurate advice to her clients and always follows up any queries.
As the Managing Director of the business, Lisa also concentrates on business planning and development for the company. She is always looking at industry innovation in order to keep Let's Rent at the forefront of the property management sector.
Top Suburbs
Highest annual price growth - click a suburb below to view full profile data:
latest news