Selling your investment property with tenants still living in it can be beneficial, but there are different processes you will need to adhere to. Different states have laws in regards to tenants vacating a rental property which landlords must abide by to avoid potential problems.

Blogger: Heidi Armstrong, CEO, State Custodians
Selling a tenanted property has several pros and cons for investors. These include:
Pros
• You will receive rental income during the selling period.
• Having a tenant already living in the property will mean the buyer will receive rental income straight away.
• It will also provide evidence to potential buyers that renters are interested in this property.
Cons
• Organising open inspections may be more difficult as you have to provide sufficient notice to the tenant.
• Not all tenants will present the property in its best possible form.
• If the property remains on the market for a while, it could create tension with you and the tenant.
Open communication between you and the tenant is vital to avoid potential problems. The process will be different as you will need to think about the tenant as well as your own wants and needs. Here are a few points to consider before putting that for sale sign on the front lawn.
Vacating the tenant
Selling a property is not a legitimate reason for evicting a tenant. They are permitted to stay until the end of the period if you have a fixed term agreement. Listed below are links for each state's notice requirements.
Queensland 
New South Wales
Victoria 
Tasmania
South Australia
Western Australia
Northern Territory: Landlords are required to provide 42 days written notice for a periodic tenancy.
Open Inspections
Having inspections for potential buyers is vital, but if you have an existing tenant, they will need to be given proper notice.
It may be beneficial to book in a block of time each week where potential buyers can come and inspect the property. This way, the tenant will have plenty of time to get organised and vacate from the house during that time. You may even want to set aside time before each inspection to have a professional cleaner come to help present the property in its best light.
Advertisement
It is extremely important that any advertisements of your property include photos. But this will mean more negotiations with your tenant. Photos need to portray a realistic overview of both the inside and outside of the property and this also means keeping personal possessions and clutter to a minimum. When organising for a photographer to go to the property, make sure you speak with your tenant about how you would like the property to be presented.
---
About Heidi Armstrong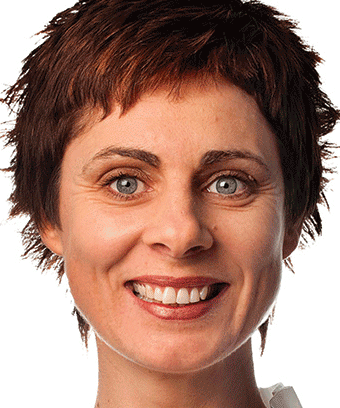 Heidi Armstrong is the founder of State Custodians Mortgage Company. Heidi holds a Law Degree, a Bachelor of Science and a Diploma of Finance and Mortgage Broking Management. An expert in personal finance, securitised lending and the mortgage industry, Heidi is passionate about sharing her invaluable knowledge to educate borrowers. Widely recognised and respected by industry peers, Heidi was awarded the Best Industry Thought Leader at the 2014 Australian Lending Awards
Top Suburbs
Highest annual price growth - click a suburb below to view full profile data:
latest news