With more supply and increased competition in the market, what do buyers need to be aware of when looking to invest in apartments?
Blogger: John Crane, managing director Australia, Jalin Realty 
There's been a lot of good news for the apartment market in recent times. The latest ABS statistics reveal apartment building approvals increased by nearly 10 per cent in August. Property research website realestateview.com.au also released a report on the first home buyer market that showed nearly one in five (21.4 per cent) first home buyers are looking for apartments in the CBD or inner city.
Here are my top three tips to determine what makes a prime investment.
1. Consider the fundamentals
We've heard it all before but when it comes to property, location is key. Properties in close proximity to public transport, shops and schools will always be popular. Recently, we've found that apartments within walking distance to the CBD also make a good investment as this market is typically dominated by young professionals working in the city.
When it comes to other fundamentals for apartment living, abundant natural light and outdoor space are major sellers whilst unobstructed views are a must-have.
2. Is there an oversupply in the area?
A good way of determining investment potential is to ascertain supply and demand in the area you're looking at. Begin your search with research. A lot of information is now available online, so search for data such as vacancy rates and building approvals. The average vacancy rate in Australia is three per cent, so anything below this indicates there's high demand in the area.
Building approvals then paint a picture of supply. For example, in Melbourne where new construction is booming (in the two years to June, a staggering 21,939 planning approvals were given to apartment buildings) investors should analyse where the bulk of approvals are occurring and buy in the suburbs that are less crowded. Compare a suburb such as South Yarra, which has 1,950 projects approved, to Collingwood, which has just 696 approvals. We're seeing buyers snap up apartments in Collingwood because they're jumping at the opportunity to invest in it before it really takes off.
3. Unique selling point
As apartment living becomes more popular, it's going to become even more important that each development has a point of difference – a unique selling point. For example, we're currently selling a project in Collingwood called Yorkshire Brewery, which is providing residents access to their own guest suites – one and two-bedroom apartments designed to accommodate family and friends, offering visitors their own space – all for the cost of the cleaning fee. Down the road in Abbotsford, we're aware of another apartment development that has a convertible spaces concept involving movable walls, pull-down beds and integrated joinery that can transform the living area of a one-bedroom apartment into a large space perfect for entertaining friends.
Be on the lookout for emerging trends in apartment living, as developments featuring these attract the next generation of apartment dwellers.
If you're on the apartment hunt, keep these three tips top of mind and you'll be onto an investment winner.
About the Blogger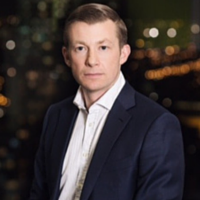 John Crane is Managing Director of the Australian division of Asia Pacific realty firm Jalin Realty. With over 24 years in Australian real estate, John has overseen the development and marketing of residential projects across the country. John is currently selling Melbourne heritage-listed development Yorkshire Brewery - the site's most prominent feature is a six-storey polychromatic brick brew tower that was Melbourne's tallest building for the decade following its construction in 1876.
Top Suburbs
Highest annual price growth - click a suburb below to view full profile data:
latest news