If you're looking for an investment property that will appeal to families, you need to first find the right suburb. 
Blogger: Gavin Smith, director & general manager, State Custodians
If you purchased a home before having kids, your priorities may have been a little different, making your ideal location a little different too.
Also, if you are looking for an investment property that will appeal to families, your property search may be a little different.
Even though families will have different needs and wants, there are a few key factors to look for when it comes to assessing how family-friendly a suburb is.
Schools
The quality and quantity of schools is definitely something to consider, even if you only have toddlers at the moment. Depending on the type of school you want your kids to go to, there may be waiting lists.
The number of schools and preschools in the suburb can also give you an idea of how many other families live in the same area. For example, if there are not many options for schools in a large area, then there may not be as many kids around. Having kids living in your street can help your children socialise on the weekend and even carpool to and from school during the week.
Services
It is very likely that you will visit the dentist, doctor or hospital etc. more when you have kids then when it was just you. If you find that there are options for these community services near where you want to live, it should be considered a family-friendly area.
Sporting clubs
Many families spend their Saturdays going to and from different sports activities, so if there are football clubs, netball, dance classes, basketball or other sports clubs in the area, this is a good indication that there are a number of families living in the area and it will also give your kids plenty of options for weekend activities.
Shopping
Having to venture through large shopping centres with your kids just to get to the supermarket can be a bit of a struggle. Local supermarkets can make the weekly shop a lot less stressful if you have to bring your kids with easy-to-find parking and without the distractions of other shops.
Public transport
When your kids grow older, they may start to use public transport more in order to be more independent. Even if you don't use public transport now, it's good to have the option there so your kids can travel to the city, sport matches, school or concerts when they are older.
About the Blogger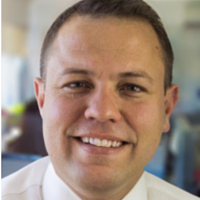 Gavin Smith is Director & General Manager of State Custodians and has over 20 years' experience in leadership roles within the banking services sector. An expert in personal finance, securitised lending and the mortgage industry, Gavin has a Post Graduate Degree in Management from the Australian Graduate School of Management (UNSW), including several mortgage and securitisation qualifications.
Top Suburbs
Highest annual price growth - click a suburb below to view full profile data: