If you're new to the property buying or selling process, you may not know what conveyancers do and how they can help you with the process of buying or selling your home or investment property.
Blogger: Fran Andrews, principal, Invest Conveyancing 
Conveyancing is the term for the legal and statutory processes required to effect the transfer of ownership of real estate from one person to another. The preparation, execution, verification and lodgement of numerous legal documents are important elements of conveyancing.

A good conveyancer will explain clearly the meaning and importance of each process, using plain English (not complicated legal terms) to help you understand exactly what's involved and what documentation you are signing. Using your instructions, a conveyancer will also assist you to meet your legal obligations and protect your rights and interests.
Whether buying or selling, you should be aware of anything affecting the property such as proposals by government departments, illegal buildings, or outstanding rates. On your behalf, the conveyancer will conduct the appropriate searches and inquiries on the property through a title search.

In summary, conveyancers offer:
• Certificate of Title searches
• Searches of government departments and local authorities
• Advice on the effect of the contract
• Preparation and certification of legal documents
• Stamping of required documents
• Calculation of adjustments of rates and taxes
• Preparation of settlement statements
• Liaison with mortgagors and financiers; and
• Attendance at settlement
Buyers guide to property conveyancing
1. When should I appoint my settlement agent? You should appoint your settlement agent as soon as possible, and preferably at the time of executing the Contract for Sale. Invest Conveyancing will send you important settlement documentation immediately upon receiving instructions to act for you.
2. Should I obtain a search of the Certificate of Title before I sign any offer to purchase? Yes, you need to know what restrictions, if any, are registered against the Certificate of Title as encumbrances, and how this may affect you.
3. What is a Green Title? It is the most common form of ownership of property. The term is given to the traditional block of land, which has no common area and is not affected by owners of adjoining property. It may include a freestanding dwelling.
4. Is it possible to purchase property on behalf of a third party? Yes, a property may be purchased AS AN AGENT on behalf of a third party, provided an executed agency agreement authorising that person to enter into the Contract for Sale on behalf of the third party has been signed beforehand. You must ensure the Contract for Sale is worded correctly to avoid the possibility of incurring double transfer duty. We would recommend that you contact Invest Conveyancing to discuss further.
5. Can a trust own land? Only natural persons or a company can be shown as the registered proprietor on a Certificate of Title. However, entitles such as trusts, superannuation funds, family trusts and discretionary trusts can purchase a property by way of a trustee arrangement. The Contract for Sale evidences the buyer's intention to purchase the land on behalf of a trustee. Please feel free to contact Invest Conveyancing if you wish to discuss further.
6. What is the difference between between joint tenants and tenants in common? Joint tenants - the registered proprietors hold interests in the land. When one of the registered proprietors passes, their interests are transferred to their co-proprietor/s by survivorship. Tenants in Common - the registered proprietors hold shares in the land. When a registered proprietor passes, they bequeath their shares in the property to their beneficiaries.
7. Are there additional costs above the purchase price? Yes, the most significant being transfer (stamp) duty payable on the contract. There is also your share of the rates and taxes, registration fees on the transfer, search fees, settlement fees and disbursements.
8. Who pays the finance broker? Generally, the lending institute pays the finance broker to sell their loan to you, although some may charge an upfront fee for their professional advice and/or services.
9. What is lender's mortgage insurance (LMI)? Lender's mortgage insurance is a policy that protects the lender in the event of the borrower (buyer) defaulting on their mortgage obligations, which results in the lender suffering a financial loss from the sale of the property which is secured. A lender will usually insist on the borrower obtaining mortgage insurance when the lending is in excess of 80 per cent of the valuation of the property being offered as security.
10. What is title insurance? It is a specialised insurance which protects the homebuyer and existing owner of a residential property against certain undetected and unknown risks which may exist at the time of purchase; including but not limited to
• Fraud or forgery
• Outstanding rates and taxes on the property
• Forced removal or relocation of an encroaching structure
• Unapproved structures that require council permits
• Claims of ownership over part or all of the land
Sellers guide to property conveyancing
1. When should I appoint my settlement agent? You should appoint your settlement agent as soon as possible, and preferably at the time of executing the Contract for Sale. Invest Conveyancing will send you important settlement documentation immediately upon receiving instructions to act for you.
2. Are there additional costs to be deducted from the sale price? Yes, the real estate agent's commission, adjustments of rates and taxes, discharge fees, search fees and disbursements along with your settlement fee.
3. Who pays the costs of the outgoing lender? The seller pays any loan discharge preparation fees and the registration fees on the discharge of mortgage instrument. These costs should be broken down in your lender's final statement after settlement.
4. Who does the real estate agent work for? The agent works for the seller, and as such works in your best interests.
5. What is a non-issue certificate of title? Landgate now issues "digital" titles for property in Western Australia. It has a policy of non-issue of a certificates of title for property unless the parties specifically request the issue of a certificate of title.
6. What do I need to do if the property is being sold subject to a lease agreement? You must have the lease agreement noted as a special condition on the offer and acceptance contract. Ensure that you provide Invest Conveyancing with the details of your property manager, or alternatively, that the property is privately managed by you.
7. Should I install RCDs (residual currency devices) and hard-wired smoke alarms at my residential property prior to settlement? Yes. Laws introduced in 2009 require the seller to install a minimum of two RCDs protecting all power points and lighting circuits. Pursuant to the regulations, any residential property transfer effected after 8 August 2009 must comply with the new requirements. Failure to comply with these requirements may result in a substantial fine by the Office of Energy Safety. Furthermore, from 1 October 2009, changes to the Building Regulations 2012 require the seller to install hard-wired smoke alarms prior to the transfer of ownership. The smoke alarms should be installed by a licensed electrician and comply with Australian Standards 3786. Hard-wired smoke alarms have a service life of 10 years. If your smoke alarms are over 10 years old, they should be changed prior to settlement.
If you want to be sure that your interests are looked after, appoint your own conveyancer, whether you're buying or selling. The earlier you speak to a conveyancer, the better as they can help you look over the contracts and give you professional advice.
About the Blogger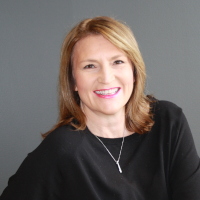 Fran has been involved in the settlement industry for more than 20 years.
Before joining Invest Conveyancing, Fran held a number of senior positions in some of Perth's leading settlement agencies and law firms with her roles ranging from Senior Conveyancer to Licensee in Bona Fide Control. Fran is committed to providing a professional, personalised and prompt service to clients. Her impressive credentials include over 10,000 transactions and she is presently the Councillor for banking and Office of State Revenue matters for the Australian Institute of Conveyancers (WA).
Top Suburbs
Highest annual price growth - click a suburb below to view full profile data:
latest news