Many investors continue to grapple with the same three questions when trying to build their portfolios - so here are some much needed answers. 

Blogger: Jason Paetow, director, AllianceCorp
I often talk about getting a mentor and about leveraging your position as much as you can. As I'm an experienced investor I'm asked for advice about the best way to get ahead in property investment or how to manage a portfolio. The great part about my experience is that I've been there and made the mistakes, and now I'm well placed to advise others. I've made a list of three often-asked questions with some of my answers so that everyone can benefit.
Q. How do you get the most out of a renovation?
A. When you're buying a property and looking to renovate it to add value, there are a couple of things you need to do to ensure you get the maximum benefit for your time.
1. Don't over-capitalise on your purchase and make sure that you perform a cosmetic renovation if that is your plan. A structural renovation like adding a bathroom or a bedroom, or knocking down a wall, can bump up the price of your renovation significantly. If you're looking to just add some value to the property then a cosmetic renovation where you spend money updating fixtures and fittings, and perhaps replacing carpet or floor finished, is going to be much more cost effective and lucrative for you.
2. Don't try and do it all yourself - unless you have the trade skills. A lot of people want to save money by renovating themselves, but for the jobs that require professional tradespeople it makes more sense to just get someone in for a couple of hours than it does to spend a whole day (or couple of days) fiddling around with tile cutters.
Q. How do you ensure success?
A. You can't, really. But you can be as prepared as humanly possible by having a plan for your investments. If you know what you want to achieve and when you want to achieve it by, you'll find that getting closer to your goals will happen sooner. When I started investing in property I wasn't sure what kind of investor I wanted to be! I bought a property and had some success with a renovation which was lucky, but then once I had gone and seen a buyer's advocate, met with some property gurus and finally found my mentor, I realised that I needed to target properties that would suit my strategy. After I had direction it was just onwards and upwards from there.
Q. Should I buy in my neighbourhood or interstate?
A. When buying a property many people will seek out something in their local area as it's familiar and easy to go and view. The problem is that if you buy a lot of properties in the one area you're susceptible to the local economy shifting. If you have a property in different areas or states, you're more able to ride out the various property cycle timing, and will see a more balanced return from your portfolio. Mitigating risk is just one of the reasons for buying property in different areas, and you can also seek out high growth areas in different states to maximise your return.
About the Blogger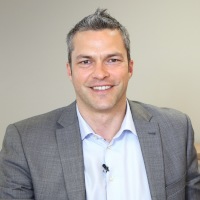 Jason established AllianceCorp in January 2008, having identified the demand for an independent property advisory service. Jason's work in property investment has spanned 15 years, hundreds of satisfied property buyers and millions of dollars worth of Melbourne property.
Jason's qualifications include:
• Qualified Financial Planner
• Certified Mortgage broker
• REIV-Licensed Real Estate Agent
• Licensed builder
Throughout his career, Jason has helped everyday people build successful property portfolios here in Melbourne. It's his own approach to business and property investment that drive the entire company's values of Transparency, Independence, Integrity, Efficiency, Diligence and Value for Money.
With knowledge gained from both personal and professional experience, Jason leads the team at AllianceCorp in a relationship-focused environment that provides education, informed advice and professional services.
Top Suburbs
Highest annual price growth - click a suburb below to view full profile data:
latest news