It's somewhat alarming how many investors believe property prices will continue climbing forever. Here's what's really going to happen and how you can still make money. 
Blogger: Todd Hunter, director, wHeregroup 

In the past few weeks, I have spoken to several people who all think that property prices never fall and will only plateau.
One guy even convinced himself that house prices didn't go down in the GFC.
Wow, memories are short lived and the power of current-day marketing can sure twist and make people believe whatever they publish.
And it's scary to think that people are so naïve to think property always goes up. Look at historical numbers, it's not the case. In fact Google it… and see for yourself.
Now some may call me a Dooms Dayer… but nah, I'm a realist who has lived through two major price corrections in the property market along with a few smaller ones too.
I'm sure the owners and investors on the Gold Coast would agree with me. The GFC took a hard hit on this region in particular places like Hope Island, with the median house price dropping 19 per cent over four years… yes that's right, for four years the house prices kept reducing. Even today, they are still not back to 2009 levels.
We all remember the huge unprecedented WA Boom of 2005 to 2007. House prices in Wannanup (Port Bouvard) dropped 17 per cent the following two years. So think about it this way, your $600,000 house is now worth $500,000 two years later.
But given that Sydney is immune to this, let's look at Caringbah (where I live). The median for four-bedroom houses in 2010 was $997,500 and then it moved to $884,500 in 2012…
Up? – Huh? No way… it can't go down…Caringbah, in Sydney… must be a misprint!
No – it did drop, and dropped by 11 per cent in two years, only two years ago.
Sure, prices have since jumped again and surpassed previous levels but there were many who realised that loss. Remember, the median can only be calculated by actual sales, meaning many in Caringbah sold cheap for those two years.
We have been purchasing houses in Brisbane that were sold to investors in 2007 for $460,000 and seven years later we are picking them up for $360,000 – $375,000. That's a lazy $100,000 loss plus stamp duty and legals and real estate sales commissions, so it's more like $130,000. Or around a 22 per cent drop in value.
Units have a similar story… don't be the owner of a two-bedroom unit in Crestwood NSW (near Canberra) as they have had negative growth for over three years totalling 16 per cent.
Now I can already hear some of you saying "well you only lose if you sell".. well yes, if you like to sell it to yourself that way then that's fine, but the value of your property has reduced.
Let's explain it in a different way – if you had $460,000 in a cash management account and then seven years later you only had $360,000 would you think about it the same way? I don't think you would… the same way self-funded retirees don't…
Now the figures I have quoted are on house sales or actual experiences and not the general median house price, because the general median house price is incorrect. 
So what's the purpose of this blog???
Well, the winners of this huge upswing in houses prices, particularly Sydney property owners, are those who are selling or those who are taking advantage of higher valuations and using the equity to invest in more property - but not those home owners who sell and buy in the same market. They are virtually in the same place.
Those buying now in Sydney are nothing short of crazy in my opinion. Even if Sydney continues to rise a little more, all that means is the correction will hurt even more. Historically low interest rates and borrowing to your maximum borrowing level is suicide. Rates are going to go up at some stage.
Now if you have been living in a cave lately and are not up to date on what's going on in the Sydney/ Melbourne markets, let me explain. List prices are set by real estate agents as the properties' fairly true value. Negotiations generally take place from there, downwards… but of late, the list price is a starting guide to head upwards from. Auctions see the hammer falling far beyond the reserve price and by all accounts foreign investment is also driving prices above where they should be.
Looking at that practically, when you pay more than retail, are you not buying your own future capital growth?
In what world does that make sense?
It seems I am not the only one here either. Bank of Queensland (BoQ) recently announced it is restricting all lending for Sydney and Melbourne securitised loans. All of the majors have tightened their belts in relation to investment lending and high LVR loans are more and more difficult to get approved.
It would appear the hierarchy hob knobs are also getting a little nervous…
But it's not the same picture in all capital cities, so here are my thoughts on each of them:
* Sydney – Don't touch, not until interest rates are over seven per cent and prices drop dramatically
* Melbourne – Don't touch, major oversupply issues in many markets. Not sure when it's a good time to re-enter at this stage
* Adelaide – Some good buys but yields are low
* Hobart – Some good buying, timing is right but stay to low purchase prices under $250,000
* Darwin – Sorry haven't researched of late but never found anything worthwhile buying up there
* Canberra – Timing is right but be wary of oversupply issues in Gungahlin area
* Perth – Coming off the boil. Some opportunities will start to reveal themselves soon
* Brisbane – Market is hitting full swing, still some good buying opportunities but you must be 'Johnny on the Spot' and make quick decisions
So be smart, don't be a statistic! Do your numbers on a minimum nine per cent interest rate and if you can afford the mortgage at that level then you should be fairly safe to proceed. That is, of course, as long as your own personal circumstances don't change in the future.
And don't kid yourself that interest rates won't go up. From late 2010 'til early 2012 (18 months) they were over seven per cent and from early 2008 til early 2009 they were almost nine per cent. That's twice in the past six years.
Now, I know I am just barking and no-one is going to really pay attention to this… blah blah blah… but when I invest:
* I do my numbers at principal and interest at nine per cent
* Invest with an exit strategy in mind as you never know what life will throw at you
* Always have rainy day money aside
So I guess time will tell, one thing I know is, that I will be cashed up ready to pounce for when rates go up and Sydney house prices go down.
Read more: 
Were the experts' predictions correct?
Rocket your rental income by $1,000 instantly – here's how
Why your bank valuation is a little low
4 ways to be sure you're paying below marke
About the Blogger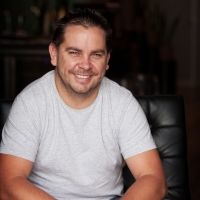 Director and location researcher for the wHeregroup, Todd Hunter had accumulated a personal property portfolio consisting of 50 properties by the age of 31.
He is a regular commentator for Smart Property Investment.
Top Suburbs
Highest annual price growth - click a suburb below to view full profile data: