When you are buying an investment property, an independent property inspector knows what to look for to identify significant defects.
Blogger: Peter Gianoli, general manager, Investor Assist
If you've decided to purchase an established home over a new one for your investment property, you should consider enlisting an independent property inspector – an expert who knows what to look for in an investment property. The older the home, the more important this is.
An independent property inspector will identify any serious or structural defects, such as mould issues, problems with the foundations and water leaks, prior to settlement. This will give you the opportunity to ask the seller for repairs or a reduced price, or you may even wish to walk away from the deal altogether.
Most lenders also ask for a termite inspection to be done prior to approving finance on an investment property. If there are termites or other insects, the home owners will have to take care of the problem before they sell the home.
But what about full home inspections – are they worth the additional cost?
The answer is a very simple 'yes'. For a few hundred dollars, it's worth finding out up-front if there are any major issues with the home, rather than buying it and then discovering a major water leak that could cost many thousands to rectify.
So what does a building inspector check for during a property inspection? Generally, the following items will be thoroughly inspected when you're thinking about buying investment property:
Electrical systems;
Heating and cooling systems;
Foundations;
Structural elements;
Roof;
Insulation;
Doors and windows; and
Plumbing.
Once the property inspection report comes back, and depending on what the property inspector has identified, you will have the opportunity to ask the home owners for a price reduction, ask them to make the necessary repairs, or go ahead and buy the home anyway. You will receive varied reactions from home owners and often they will agree to lower the price a little.
One of the most important things to remember when drawing up an initial offer for the purchase of the home is that you should include a clause that allows you to withdraw your offer if any repairs are not taken care of or if the price is not lowered due to the results of the home inspection.
Once you have received the full report from the building inspector, it's up to you to decide if it's worth proceeding.
If you do decide on buying the investment property, at least you know exactly what you are buying and that you have minimised the chance of major defects costing you thousands to repair after settlement.
What to look for in an independent inspector:
Finding a good independent inspector shouldn't be too hard – simply question a few real estate agents, friends and family members, or even turn to your local paper or the internet.
Inspectors are generally trained in property inspection and many are retired contractors, builders, electricians and plumbers, who know what to look for when buying an investment property.
To decide which one is best for you, you may want to ask them how long they have been carrying out property inspections, what their hourly rate is, what they look for and provide in the final report, whether they have any formal building qualifications and how long the inspection will take.
Once you have asked these questions, find out if your lender has specific property inspections that the home must pass before you can receive an investment property loan. If the building inspector can complete these inspections along with the home inspection, then it is worth the time and money to have them all completed on the same day.
The property inspection may uncover many items you did not notice during your own inspections. The following are quite typical findings:
Crumbling foundations;
Structural damage to floors, walls or ceilings;
Termite damage;
Water damage to inside and outside walls;
Posts in poor condition;
Heating and cooling systems not working or requiring a major clean;
Broken or leaking pipes;
Roof needing repair;
Electrical wiring not functioning or needing repair;
Broken water or light fixtures;
Uneven doorways;
Windows that do not open;
Improper insulation;
Mould;
Septic tank issues; and
Hazardous chemicals and asbestos.
Most homes will only experience a few minor issues, but some older homes may have more problems than they are worth. While disclosure of some problems is mandatory, many home owners do not even know that some of these problems exist until they try to sell their homes.
Some lenders will not approve finance until the issues are rectified and another inspection is carried out to verify this.
If this is the case, you can try to find another lender, try to get the home owners to pay for the repairs, pay for them yourself or walk away from the home.
But what happens when a new home does not pass a property inspection? If this is the case, then it is up to the builder to make the necessary repairs. You should make sure this is included in the contract before signing it and inquire about the builder's defect policy before buying an investment property.
Even though you will have to spend more money up-front for a property inspection, it could save you a lot of money in the short and long term, especially if the home is of an older style.
Another way to save money without relying on the home owners to pay for the repairs is if they agree to pay the settlement costs on both sides. This will free up some of your money so that you can make the repairs yourself.
Finally, on the day of settlement, make sure you take a final walk through the property to confirm any relevant repairs have been carried out and identify any last-minute items you may want to discuss. It's a good idea to have the home owner, real estate agents and lawyer (if applicable) present.
If you can get enough financing and you want to pursue the home regardless of the repairs that will have to be made, then go for it. Sometimes buying an older home and fixing it up can be a fun activity for everyone involved. Only you can make these crucial decisions.
A property inspection will help you realise how much work and money may be involved in buying an investment property.
Contact this Blogger Immediately
About the Blogger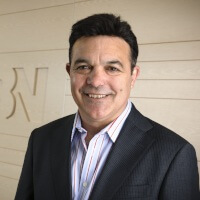 Peter Gianoli joined ABN Group in 2011 to establish Investor Assist. Peter has more than 15 years of experience in the property industry working across some of the country's premier development projects and throughout his career has overseen the sale and settlement of properties worth in excess of $1bn.  Peter is also a highly sought after public speaker and has educated audiences throughout Australia and around the world on topics including property marketing and investment.
Top Suburbs
Highest annual price growth - click a suburb below to view full profile data: