If it has taken you more than a year to find the right investment property, it might be time to rethink your strategy.
Blogger: Cate Bakos, director, Cate Bakos Property
I often meet with people who are desperately trying to get some help with their property quest. It's not uncommon for them to tell me that they've been looking for the right property for over a year, and while I know instinctively that something is not right with their search or methodology, I do feel for them. It's nothing short of exhausting: giving up Saturdays, investing emotionally every time a decision is made to pursue a property, paying for building inspections, dealing with the same agents weekend after weekend, and explaining to family and friends that they still haven't bought.
When a search has taken longer than six months, it's obvious that something isn't right. The four usual culprits are as follows:


Continual auction or negotiation failure (an unwillingness to accept that wish-list and budget are not always aligned)
Auction failure in a seller's market unfortunately taints us all. Unlike the in Olympics or a lottery, there is only one winner. The runner-up often hurts the most. If five people are bidding at an auction, four people will have to come to terms with missing out. However, there are sensible steps a buyer can take to increase their chances of success substantially. The most obvious step is to target properties that are more likely to be priced comfortably within your budget. We often have to explain to our clients that when they target a property at the top of their price range, they aren't giving themselves any opportunity to have enough 'stretch' to be competitive.
While nobody wants to break the record when it comes to a price tag, it's fruitless to head to auction in a seller's market with a budget only adequate to place you in the median spend range of the interested buyers. A buyer who is determined needs to accept that they may have to beat up to 10 others in order to secure the property. Being familiar with recent comparable sales values, asking the agent to comment on the number of other buyers, and targeting properties that are realistically within budget are the keys to having a solid chance at auction. Just relying on the agent's quote is not sensible. Actually doing some homework is essential.


Doubt setting in at the last minute
Last-minute doubt plagues many a buyer. Whether it be doubt about the property (and its potential performance), doubt about its suitability as a home, or doubt about the your own negotiation or bidding tactics, this emotional reaction can cause havoc. In most cases, doubt stems from the lack of a strategy. A clear list of must-have criteria, a firm idea of location and an alignment between partners keeps most plans on track. For those who feel the weight of a negotiation or auction and start to doubt themselves, professional help does exist. Buyers agents, friendly local agents who volunteer to assist, or even confident family members can make all the difference. Provided due diligence is conducted and a sensible top-end price is determined, the reigns can be handed over to someone with more experience and confidence.
An inability to be on the same page as your partner
One of the most common reasons for drawn-out property searches is actually a lack of alignment between partners. We often put hours of communication and consultation into determining a strategy that is sympathetic to both parties' nerves, wish-lists, concerns and appetites for risk. Bringing two people onto one page is often the most challenging part of the assignment. Rather than railroading one person, the most effective method is to talk through their fears and concerns. Being able to accurately understand the elements that bother one person enables us to point out the common ground. Often it's fear of a sizeable mortgage, other times it's fear of cash flow shortfalls. Facing the demons and risks head-on means that both parties can appreciate where the other is coming from.

A criteria list that renders the chances of success remote, due to scarcity
Searching fruitlessly for a property that either doesn't exist, or is so scarce that the chances of coming to market are less than one event in a year, is not sensible at all. I remember in my early days as an advocate when one of my longest searches spanned 11 months. It was borderline unrealistic. The clients wanted a single-fronted Victorian with a garage in a tight catchment in Melbourne's Yarraville. The issue with Yarraville is that the town planning dates back to 1890 when cars were not around, and the tiny weatherboard worker's cottages are all wedged tightly together. There were only a tiny selection of properties that matched the criteria, and in hindsight I was lucky to secure the one I did. Maintaining a realistic search or considering other areas is crucial to success.
These four issues all have one root cause: the lack or inadequacy of a plan. Careful planning, from cash flow analysis, to clear communication between partners, to likely suburb and dwelling considerations, can make all the difference to what feels like a trail of bad luck. 
About the Blogger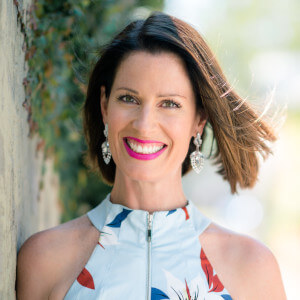 Cate Bakos is an independent buyers advocate, a qualified property investment advisor, and owner and manager of Cate Bakos Property.
Top Suburbs
Highest annual price growth - click a suburb below to view full profile data:
latest news