The growing gap between house and unit prices is seeing more families choosing apartment living over traditional houses, meaning families still can enjoy the luxuries of living close to the city, but without the hefty price tag of a detached house.
Blogger: Andrew Staehr, Archers The Strata Professionals
With the apartment boom sweeping the country, it is imperative investors consider buying units that appeal to a broad range of buyers, to attract the ever-growing market of families making the change to apartment living.
While an apartment's appeal often comes down to individual taste, location, and design, buyers with young families often opt for functional features, like building safety, balcony rails and recreational areas, over aesthetics. Lower-level units are often preferred over top-level penthouses, to avoid the risk of falling down flights of stairs. Families are also attracted to grassy barbeque areas and amenities such as outdoor swimming pools, which provide opportunities for kids to play outside in the summer.
According to CoreLogic RP Data estimates, there are 92,102 new units set for completion over the next 12 months, with that figure rising to 231,129 over the next 24 months across all capital cities. But of those, how many will appeal to families with young children? How many will be suitable homes for kids to grow up in? And how many will incorporate safety features to ensure they are enticing to families entering the market?
When assessing key aspects of apartment safety, for example pool fencing, it is also important to consider the buildings by-laws and how they relate to the upkeep and repair of common property. By-laws differ from property to property, so it is important to review building regulations to ensure there are clear guidelines and protocols for general upkeep and maintenance.
Another important consideration is the strata levy. Every unit owner is required to pay a levy that ensures the property is kept clean, tidy and safe. An appropriate levy means the property is well-managed and that if needed, funds are available for building repairs.
The desire to be close to top schools is also fueling the apartment trend, with families opting to buy units in key catchment areas, which are considerably more affordable than houses. So while significant savings are available to families looking to cut costs, price alone should not trump other importance considerations, like safety.
With many people aspiring to live in inner-city areas close to shopping precincts and social hubs, the reality is that there is a short supply of houses in these areas, but high demand. While the cost of an apartment is still high, it remains scientifically cheaper than buying a house, and after scrutinising safety considerations and strata by-laws you may just find the perfect new home for your family.
About the Blogger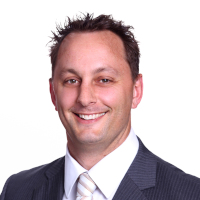 Andrew has been involved in the property management industry since 1999 and has worked for Queensland's most respected body corporate and strata management firm, Archers Body Corporate Management since 2002. He is an expert on all operational matters concerning body corporate and strata title communities.
Andrew is a regular media commentator on topics of interest to residents, investors, owners and managers of body corporate properties. He holds a Certificate IV in Body Corporate Management, is a Member of Strata Community Australia (SCA), the Urban Development Institute of Australia (UDIA) and the Australian Resident Accommodation Managers Association
Top Suburbs
Highest annual price growth - click a suburb below to view full profile data:
latest news