Any investment strategy comes with a level of risk and reward and while this is certainly true for property investment, there are some strategies that offer significantly greater upside potential.
Blogger: Cameron Sims, director, Next Residential
Land has long been considered to be an extremely valuable commodity and many investors have reaped considerable rewards by doing what acclaimed American author, Mark Twain is reputed to have urged way back in the mid-1800s, and that is to 'buy land, they're not making it anymore'.
Any investment strategy comes with a level of risk and reward and while this is certainly true for property investment, there are some strategies that offer significantly greater upside potential. Subdivision is one such strategy.
Land subdivision can result in instant equity gain but whilst it can be a goldmine, it's a complex process and should be undertaken after very careful consideration and understanding of all the many factors involved.
Residential design codes, construction finance, neighbouring properties, the condition of the soil, presence of asbestos, site surveys, need for retaining walls, council requirements and planning restrictions all have to be taken into consideration and managed very carefully when undertaking property subdivision and redevelopment. Investors should also be in a strong financial position so that they can weather any delays in local council approvals or in the planning process — which can be lengthy.
Historically, many older properties are on larger pieces of land which makes them ideal targets for subdivision and redevelopment. Changes to zoning laws, such as those implemented recently in West Australia which address the need for greater urban infill, also offer opportunities for subdivision of older properties in more established suburbs.
Let's look at how subdivision of an old property can be a goldmine – or at least a smart financial move.
If a property is subdivided into two titles, the investor has several options. Houses could be built on both pieces of land, the investor could build on one block and sell off the other or the subdivision could be completed and both pieces of land sold without any building work being done at all. In all of these options, costs relating to the demolition of the original house and the site preparation etc would have to be taken into consideration. A fourth — and often very lucrative — option would be for the investor to subdivide the land, retain the existing home and build one or more new homes on the newly created block.
If an investor decides to redevelop the block or blocks, then a two-storey home is an excellent option for optimising land use and adding value. Subdivision and zoning changes are generally aimed at increasing urban density which reduces the size of the land that houses are allowed to be built on — so cleverly designed 2-storey homes which have a small footprint but which are big on accommodation and features are the best option.
For example, it's possible to build quality 2-storey homes in Perth (where recent zoning changes allow subdivision into blocks as small as 855 square metres) which have two bathrooms and several entertainment/living areas on narrow blocks that are only 10 metres wide.
This means that investors who buy an old property, knock down the existing home and build two double storey homes on the individual blocks can create significant capital growth opportunities.
About the Blogger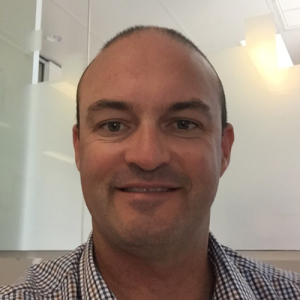 Cameron Sims is the director of Next Residential, a leading home builder in Perth that specialises in two-storey homes.
Cameron is passionate about building two-storey homes for his clients that are not only cleverly designed and beautifully finished but also incredibly affordable. With over 20 years of experience in the building industry, Cameron is a leader in the areas of contract negotiation, project planning, strategic planning and change management. His hands on running of Next Residential means that although he has the right people in the right places, he knows what's happening on a day to day basis.
Top Suburbs
Highest annual price growth - click a suburb below to view full profile data: