If your prospective property manager can't answer these 10 questions, you may need to find someone else to look after your assets. 
1. What is your current rental vacancy rate and how does this compare with the market average?
2. How many properties does your company manage in the local area?
3. How will you market my investment property to prospective tenants?
4. Do you have staff who are specifically employed to show prospective tenants properties you have available or is this left to the property manager?
5. What evidence can you provide that will demonstrate the quality of your services?
6. Who will be responsible for managing my property and what is their experience?
7. What arrangements are made to manage my property when that person is ill or on annual leave?
8. Can you detail all your fees and services?
9. What kind of checks do you undertake when determining the suitability of a tenant?
10. Will you provide me with property inspection reports and, if so, how often will I receive them?
About the Blogger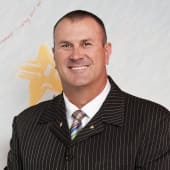 Shane Kempton is the inaugural Group CEO of Professionals Real Estate Group which has nearly 300 offices located throughout Australia and New Zealand.
Professionals have been operating in Australia for four decades and provide a wide range of real estate services to consumers.
Top Suburbs
Highest annual price growth - click a suburb below to view full profile data:
latest news