Many people avoid property investment because they believe that they'll have terrible tenants renting their properties.

Blogger: Kevin Lee, founder, Smart Property Adviser

 But, you should know that you and your property manager will screen all applicants who apply to rent your property, so if you are a good judge of character, you should be able to select good tenants. But with all things, nothing is certain.
It is true that as an investor your #1 job is to keep your property tenanted - so that you keep your income flowing. And generally, to attract good tenants, you should:
1.    Ensure your property is being managed properly – be sure that the property manager is completing routine inspections and that they are treating your tenants the way you want them to be treated.
Also, ensure that your property manager is forwarding any maintenance problems to you and that you act on them as quickly as possible. If you respect your tenant's wishes they usually will respect your property.
2.    Invest in a property where 80% of the market can afford to rent (avoid the lower markets to avoid disrespectful tenants and avoid boom markets if you want to avoid the risk of long vacant periods).
3.    Be sensible and know that tenants are humans - so provide them with a good living standard and they'll usually look after the property.
4.    Always ensure your rents match the market.
5.    Be smart and be prepared to drop your rent - If you own a 2 bedroom 'hovel' that looks & smells like a pig-sty, where the cockroaches have to be removed from the front door to get in when the tenant inspects it, but you want $300 a week rent and I own the unit next door that has been freshly painted, has new carpet, new light fittings and blinds - and I want $320, which one do you think the tenant will choose?  
And, if it's a little quiet on the "tenant front" I can drop my rent to $300 and still beat you.
It's about keeping your tenants to keep your income.  The aim of the investing game is to generate surplus income every day.
When advertising your property for rent in online platforms such as realestate.com, ensure that your property manager displays professional, high quality pictures that best promote your property. Nothing is more annoying to a renter than a property advertised online without images.
About the Blogger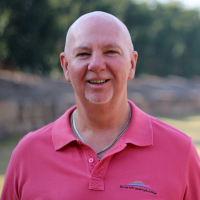 Kevin Lee of Smart Property Adviser is regarded by many as Australia's most trusted property investment adviser. Since 1999, Kevin's been the go-to-guy for people when they need honest finance and property investment advice and guidance.
Kevin hosts a regular Investors' Boardroom and investors from around the world fly in to Sydney to attend. More information is available at www.smartpropertyadviser.com.au
Top Suburbs
Highest annual price growth - click a suburb below to view full profile data:
latest news