One of the most financially damaging issues facing any property investor is rent arrears – but there are ways to minimise it.
Blogger: Cindy Knight, general manager, Time Conti Sheffield
Owning a rental property is still one of Australia's favourite ways to invest – and engaging a professional property manager to look after your investment is a smart move in maximising your returns and helping you secure your financial future.
One of the key reasons for this is that a diligent property manager can help investors avoid rent arrears, which is one of the most common – and potentially one of the most financially damaging – issues facing any property investor.
The risk of rental arrears is ever-present in any residential investment property, but an experienced property manager will have effective strategies and processes in place to identify issues quickly and to resolve the situation satisfactorily.
Many people are uncomfortable with confrontation and tend to avoid situations where conflict may arise. Rent arrears is a common occurrence that can present tricky and distressing situations for landlords, hence many of them tend to ignore minor delays in a tenant's rental payments, often leading to major challenges down the track and even sometimes resulting in financial losses.
On the other hand, a professional property manager who practises a 'zero-tolerance' attitude towards rent arrears will have the tools and the skills to not only deal with difficult situations, but to pre-empt them.
Dealing with rent arrears is one of the daily priorities of a professional property manager. They will have systems and technology that enable them to check their rent roll or trust account on a regular basis, and to automatically send a text or email to a client who has defaulted. They will have strict collection policies, enforced according to the state's legislative procedures, but they will also have the experience and skills to communicate with tenants in a professional and calm manner. Of course, there are instances when a tenant faces unforeseen circumstances, and the property manager will listen and be empathetic while remaining firm on their rent arrears policies.
Minor delays may not seem problematic at the time, but these can quickly escalate into protracted and costly situations. It is incumbent on the property manager to always take urgent and effective action to collect any late payments, however minor they may seem at the time – and to follow all the appropriate channels in a professional, calm and transparent manner.
It's not only property owners who are affected by rental arrears, the defaulters are doing themselves a disservice. Tenants who fail to pay on time can find themselves in the unhappy situation of blemishing their rental history – which can then hinder their chances of securing another rental or applying successfully for other types of financing, so it's really important that the property manager secures a satisfactory outcome for all parties.
Clear, effective and timely communication is an essential part of managing rent arrears – and combined with a zero-tolerance policy, it's the best approach for enabling property investors to maximise their returns.
About the Blogger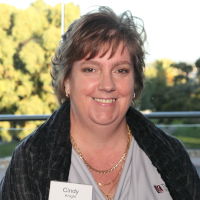 Cindy Knight is the general manager of Time Conti Sheffield in Victoria Park. Cindy has been working at Time Conti Sheffield since 2002 and during this time has seen many changes in the property management industry in Perth.
Cindy is passionate about delivering the best service to every property investor that walks through the doors of Time Conti Sheffield and her insider knowledge of the local real estate market means she is an expert in her field.
Top Suburbs
Highest annual price growth - click a suburb below to view full profile data: