What should investors look at as a top priority when styling their home for sale? If you guessed the bedroom, then you'd be correct!
Blogger: Belinda Grundy, director, BG Property Group
When you're selling your property, you have to take into consideration how you would present this room to the next buyers. Here's how I acheive achieve the maximum results by dressing and staging the room correctly:
Luxurious and Subtle
Loud is not the answer but neither is boring. You want to keep the room looking balanced and stylish – not sterile.  The room must appear lived in, but at the same time clean lines with light linen and an accent colour or two.  NO hard edged formal stiff beds. They just won't appeal to very many people and aren't considered liveable styling.  Make the bed the focal point of the room. Put some flare on the beddings. Make it look comfortable and relaxing.
Balance the layout
An ideal layout is to position the bed into the middle of a wall and put night tables of equal height and matching lamps on each side of the bed.  Different heights make the room look unbalanced and cluttered. Moving the bed into the middle of the wall makes it more comfortable for a couple to imagine sharing the room. Not many adults want to crawl across a bed that's against a wall!
Bed heads and Windows
The bed should where possible be against a solid wall so you are able to use a bed head and artwork above. If there is not choice, like in this photo (this room had mirrored wardrobes and an en-suite in the opposite walls, then you will need to sacrifice those and use the window itself as the feature above the bed.  
Flow of space
The straight path of travel walking in to the bedroom must not overlap or run into the bed. This includes foot, sides and headboard of the bed. Practical reason is injury and of course, you don't want buyers to be annoyed or remember bumping into things or people when visiting your master!
Talking to the buyers
Find out how your buyers would like to live and what they want to see there.  Design the room appropriately to the price of the house, and be a reasonable aspiration for the people that are buying it. For example, if you're selling a mansion, the master bedroom should look luxurious and elegant.
Check back in about a week and I'll have another five tips on how you can dress your bedrooms to acheive the best results.
---
About Belinda Grundy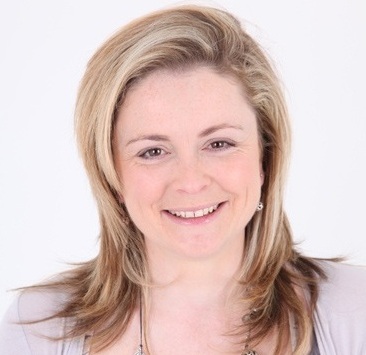 Belinda is the director of leading Sydney home styling business BG Property. The company helps property owners move and style their properties. They take the pain out of organising a property move and style properties for sale, aiming to save its clients the overwhelming stress of a move and get top dollar for their sale or rent out price of their property.
Thank you.

Your enquiry has been sent to a local Aussie Mortgage Broker.

We will be in contact with you shortly.
Opps.

error occurred.
Unfortunately Aussie cannot attend to your home loan related enquiry at this stage as you must be a citizen or permanent resident.
Do you need help finding the right loan for your investment?
What Aussie do for you:
Give expert mortgage advice to help you find great investment loan deals
Help you maximise return by lowering financing costs
Save you time and effort by helping with the paperwork

Top Suburbs
Highest annual price growth - click a suburb below to view full profile data:
latest news