As strata legislation in NSW moves towards banning smoking on balconies and forcing smokers to contain their smoke, the question on the lips of many property investors is 'should other states follow suit'?

Blogger: Andrew Staehr, Archers Body Corporate Management

Smoking is a touchy topic when it comes to investment property. There's the risk that tightened smoking restrictions will ostracize a significant proportion of your pool of potential buyers and renters. However, there's also the additional and significant benefit of greater property protection from the devaluing effect of second-hand smoke.
While ostracizing potential renters is certainly not something unit owners want to do, with the Cancer Council finding as little as 13 per cent of the population being daily smokers, the risk of this type of exclusion is now minimal.
Furthermore, the financial effects likely to result from a property exposed to second-hand smoke may well outweigh these potential risks.
I recently observed the following comment from a prominent Queensland real estate agent:
"When I take prospective buyers onto the balcony of a unit and there is smoke coming from the next unit, that is the last time you see the buyer."
If that isn't example enough, there's this:
Smoking yellows paintwork and is instantly embedded into carpets and walls

Substantial costs are involved in removing the remnants of cigarette smoke from a property to prepare it for sale. Despite professional cleaning, the staying power of cigarette smoke can mean the odours linger long after the smoking tenant has left

There are over 20,000 residential fires a year caused by cigarettes

The notorious health effects of smoking are likely to deter potential buyers or renters from purchasing. If the smell of cigarette smoke fills a property, the result of a smoking neighbour or former tenant, ideal tenants such as the young family are likely to run a mile.
It will be interesting to keep watch of the effects of the tightening in NSW strata legislation and the benefits for property owners. 
As a body corporate manager in Queensland I have seen first-hand the conflict that smoking creates between neighbours in strata properties. If you are concerned about smoking in your complex you can take steps to pass a non-smoking by-law but that doesn't mean all owners and tenants will abide.
At Archers we find that policing and controlling the by-law is a serious issue and one that is most effectively managed by unit owner education.
Until other states follow NSW's lead and crack down on smoking, here are some tips for managing the issue within your unit or complex:
1.    Approach your body corporate to talk about taking the steps to introduce a by-law to ban smoking within the building.
2.    Educate unit owners – If your building decides to go down the smoke-free path, it helps if all unit owners, smokers or not, understand why and how this is happening.
3.    Compromise – Allocated smoking areas have been implemented in some complexes; this is a good way to create a happy medium for those that do choose to smoke.
About the Blogger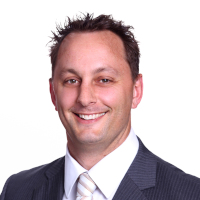 Andrew has been involved in the property management industry since 1999 and has worked for Queensland's most respected body corporate and strata management firm, Archers Body Corporate Management since 2002. He is an expert on all operational matters concerning body corporate and strata title communities.
Andrew is a regular media commentator on topics of interest to residents, investors, owners and managers of body corporate properties. He holds a Certificate IV in Body Corporate Management, is a Member of Strata Community Australia (SCA), the Urban Development Institute of Australia (UDIA) and the Australian Resident Accommodation Managers Association
Thank you.

Your enquiry has been sent to a local Aussie Mortgage Broker.

We will be in contact with you shortly.
Opps.

error occurred.
Unfortunately Aussie cannot attend to your home loan related enquiry at this stage as you must be a citizen or permanent resident.
Do you need help finding the right loan for your investment?
What Aussie do for you:
Give expert mortgage advice to help you find great investment loan deals
Help you maximise return by lowering financing costs
Save you time and effort by helping with the paperwork

Top Suburbs
Highest annual price growth - click a suburb below to view full profile data:
latest news