Parking is one of the dreaded 'Three Ps' for unit owners and along with pets and parties it can be one of the biggest disturbances for strata management.

Blogger: Andrew Staehr, Archers Body Corporate Management

Parking can be problematic, not just for unit owners but also investors looking to buy and/or rent out a property. New developments don't often have 100 per cent car park to unit ratios so the number and location of parking spaces is an important factor to consider in attracting a tenant and it is increasingly becoming an issue that can make or break a rental agreement.
Parking options can affect the amount you can buy, sell and rent your unit for. According to Lachlan Walker from Place Estate Agents the addition of a parking space can vary the buying price by around $40,000-$50,000 and can greatly increase capital gain when it comes time to resell the property.
Parking restrictions should be clear when units or apartments are advertised and discussed throughout the buying process to ensure there are no misunderstandings.
Most of the time, unit owners look to the body corporate to police parking but currently the Body Corporate Act leaves bodies corporate virtually powerless to take action against vehicles illegally parked in a complex. In Queensland, Strata Community Australia is currently pushing for the state government to change the Act to allow bodies corporate to tow illegally parked vehicles in strata complexes.
If you have issues with illegal parking in your complex, here are some tips you can use to manage the situation until there is a crackdown in legislation:
1.    Take action immediately. Notify the offending person and educate them of the rules.
2.    Check your by-laws. If there is no provision for them already, include specific timeframes about how long visitors can park in the visitor car park.
3.    Ensure both owner and visitor car spaces are adequately signed and include any conditions imposed by the by-laws about parking within.
4.    The installation of pop-up bollards is an effective measure to prevent unauthorised people parking in your car space. Just be sure to seek body corporate approval before installing.
5.    Don't be tempted to let down tyres or damage an offending car. This will just lead to unwanted conflict and potential vehicle damage.
About the Blogger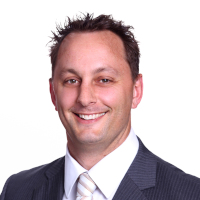 Andrew has been involved in the property management industry since 1999 and has worked for Queensland's most respected body corporate and strata management firm, Archers Body Corporate Management since 2002. He is an expert on all operational matters concerning body corporate and strata title communities.
Andrew is a regular media commentator on topics of interest to residents, investors, owners and managers of body corporate properties. He holds a Certificate IV in Body Corporate Management, is a Member of Strata Community Australia (SCA), the Urban Development Institute of Australia (UDIA) and the Australian Resident Accommodation Managers Association
Thank you.

Your enquiry has been sent to a local Aussie Mortgage Broker.

We will be in contact with you shortly.
Opps.

error occurred.
Unfortunately Aussie cannot attend to your home loan related enquiry at this stage as you must be a citizen or permanent resident.
Do you need help finding the right loan for your investment?
What Aussie do for you:
Give expert mortgage advice to help you find great investment loan deals
Help you maximise return by lowering financing costs
Save you time and effort by helping with the paperwork

Top Suburbs
Highest annual price growth - click a suburb below to view full profile data: